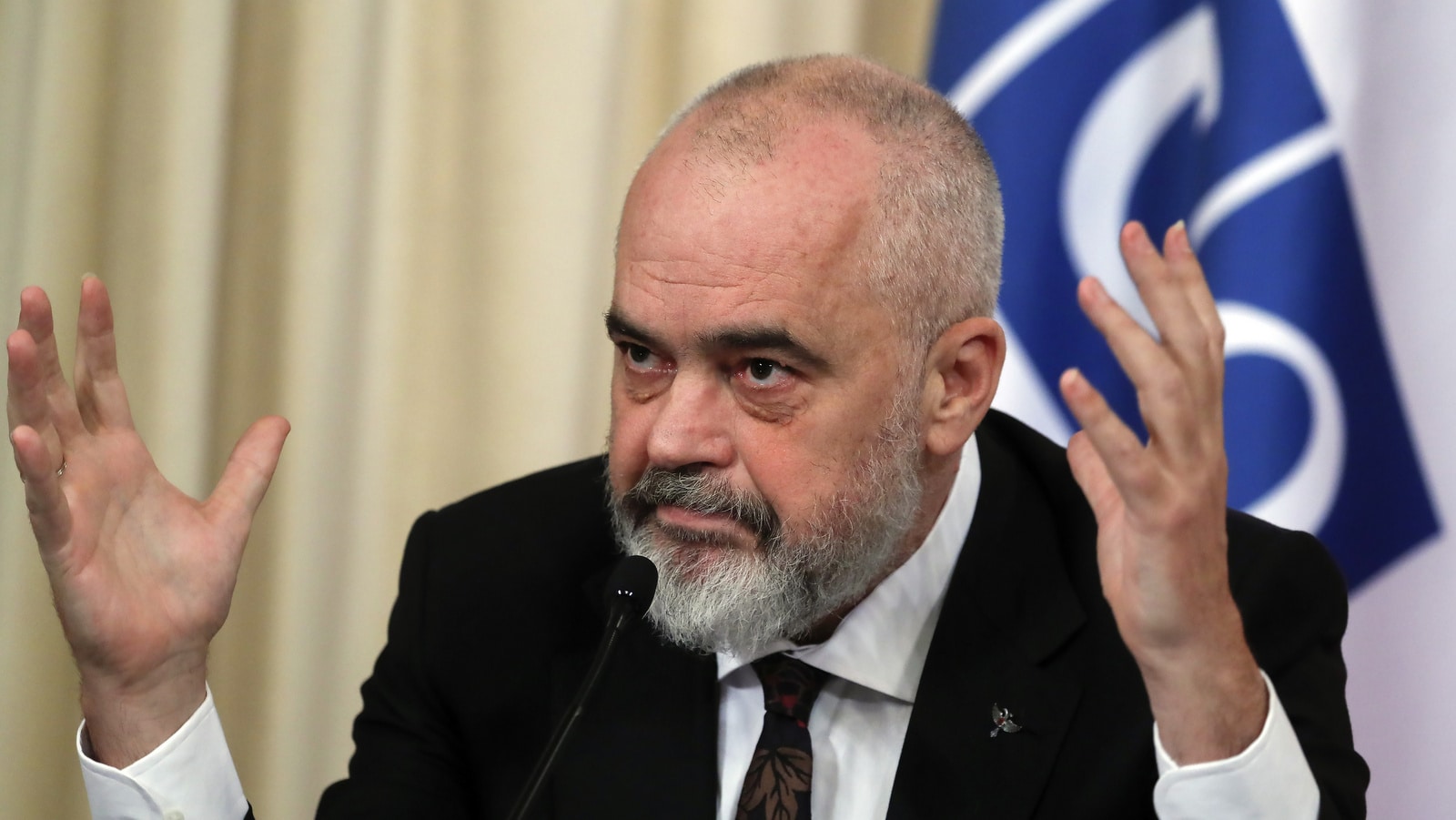 Prime Minister Edi Rama is not hopeful about Albania opening negotiations at next week's EU summit and said if this is the case, he will request Albania be decoupled from North Macedonia.
Currently both Tirana and Skopje's EU fate is linked and a veto from Bulgaria over allegations of discrimination and disputes over historical and cultural matters have plagued relations. A recent exit from Sofia's ruling coalition from a party opposed to lifting the veto has plunged Bulgaria's fragile political environment into renewed turmoil.
Such a development has made it even more unlikely that Bulgaria will lift the veto by next week, for fearing government collapse and the fourth return to polls in just over a year.
Speaking to Politico, Rama said, "I have no expectations. I think nothing will happen. "Albania and Northern Macedonia will not officially open membership talks."
Asked if any EU leaders had given signals talks could start soon, he replied, "What signals can they give? It has nothing to do with them. Again, it is about Bulgaria. Everyone agrees, everyone supports it, everyone thinks it should happen, and it should have already happened. But their manoeuvre limit is limited by Bulgaria."
He was clear that if no positive answer is given next week, he will ask for his country's EU path to be decoupled from Macedonia's.
"If nothing happens in June, we will seek to separate," he said, adding it would be better for regional stability if the two neighbours could move forward together.
Rama sparked controversy over the weekend when he introduced North Macedonia's Prime Minister Dimitar Kovachevski as the future prime minister of "Western Bulgaria".
The comment resulted in a call from the United Macedonian Diaspora, the leading voice for Macedonians abroad, for Rama to apologise.
"In a time when relations between Macedonia and Bulgaria are at an all-time low with Bulgaria irrationally blocking Macedonia's EU membership over history and identity issues, Rama's "joke" is not ironic or sarcastic as he later tweeted but insensitive and highly offensive. The outrage among Macedonian society is valid, and not hysteria as Rama tweeted," they wrote.