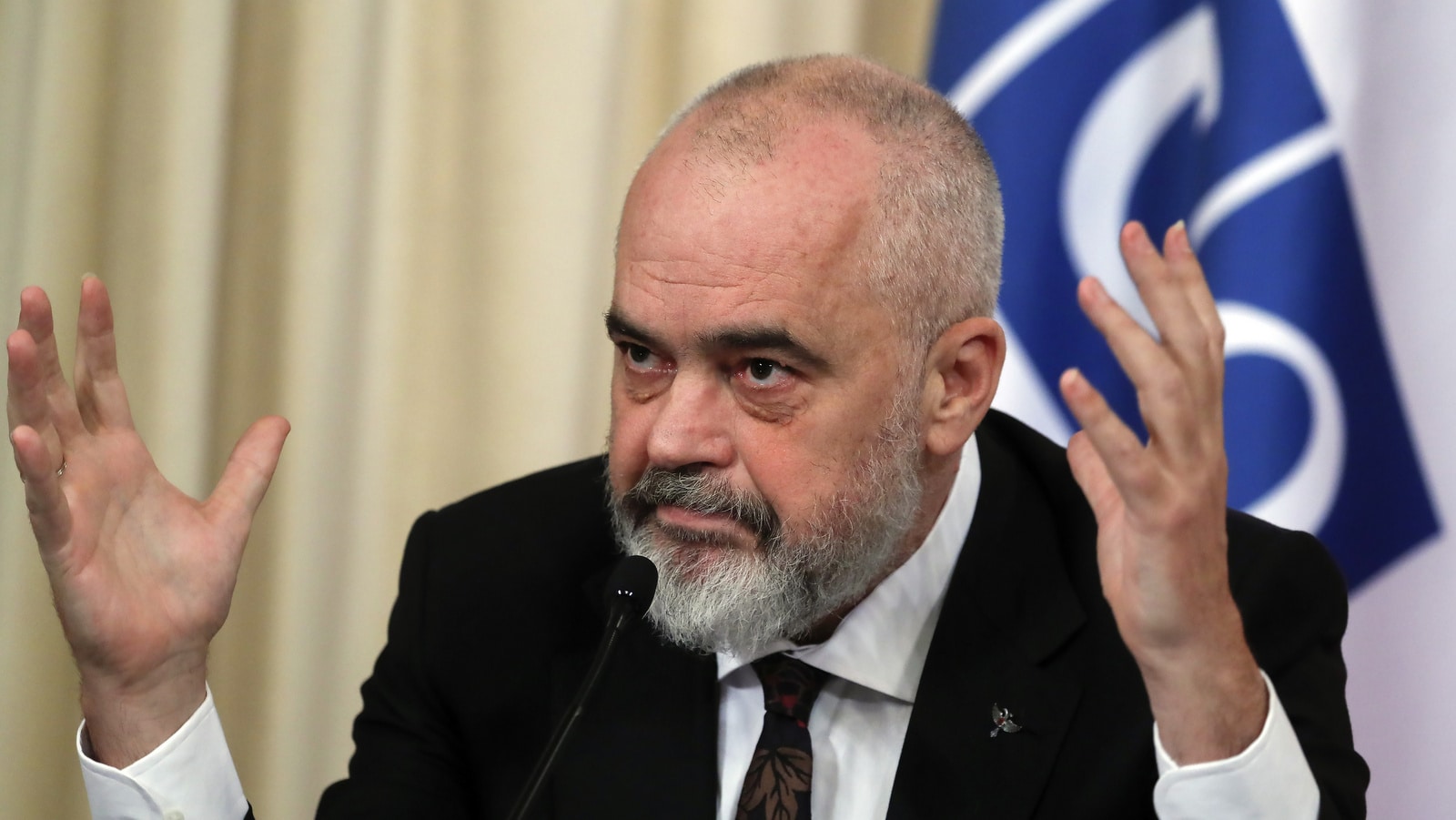 Albanian Prime Minister Edi Rama has called on Ukraine to recognise Kosovo during a meeting in Kyiv on Wednesday.
Rama visited the war-torn country and met with senior Ukrainian officials including President Vlodomyr Zelenskyy and Prime Minister Denys Shmyhal. In a meeting with Shmyhal, Rama called upon the country to recognise Kosovo.
"Ukraine has not recognised Kosovo and I said during the press conference and publicly that you should reconsider the recognition of Kosovo because they deserve it and did not remain an obstacle of the past".
He added, "It would be good for Ukraine to convey the right message about the new European reality we want to build."
Rama also said Albania would help with reconstruction efforts.
"We are pleased to join in the efforts to rebuild these cities, 1 million euros will not solve your problems but for our budget, it is something that shows respect for you. We want to unite with the Balkan countries and build a bloc each, to remember that Ukraine had friends and to show solidarity with facts and not with statements," he said.
Albania recently donated EUR 1 million to the country to help with the war effort.