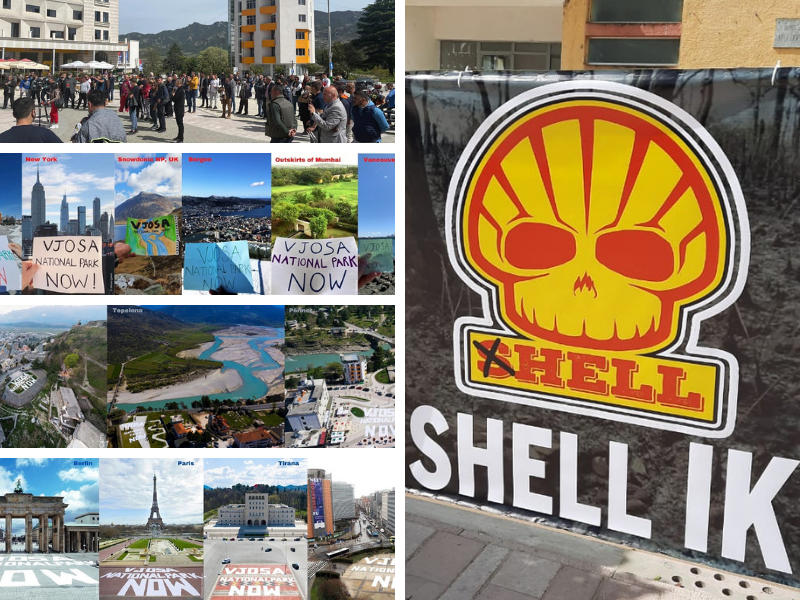 Shell is on the verge of discovering major gas and oil reserves in Albania, Prime Minister Edi Rama told Dutch journalists on Monday (4 July).
"We are very hopeful that soon we will be able to share with [the public] an important discovery made by Shell in our country. They are reluctant to talk about numbers at the moment but all signs point to a very important discovery of gas and oil reserves in the ground," Rama said.
The Prime Minister added that he expects the discovery to have major ramifications for the future of energy in Europe.
"The signs show that we may be close to a very important discovery of gas and oil underground, which will affect the future of our country but will also play a role in the energy future of Europe", Rama added.
Since 2018, Shell has undertaken a geographical survey in two areas of southern Albania: Block 2, located near Berat, and Block 4 which includes swathes of countryside and parts of the Vjosa River.
The survey has raised concerns among local residents and environmentalists, prompting a representative of Shell to release a statement saying they will not do drilling for oil and gas in the Vjosa River, independently of results of their current survey.
The Vjosa River, Europe's last wild river is currently the center of an international campaign to designate it as a National Park, therefore protecting it from hydropower plants and oil exploration.
Recently, the Albanian government signed a memorandum of understanding with international company Patagonia to develop the Vjosa National Park, as Prime Minister Edi Rama pledged any economic activity that affects the river would be prohibited.
Read More: