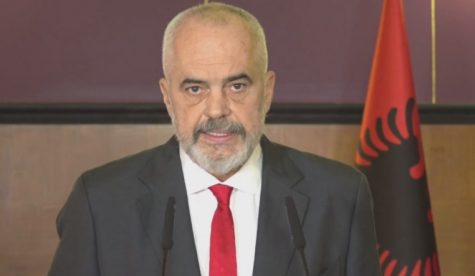 The European Union has reacted strongly to the new version of the fiscal amnesty law proposed by the ruling Socialist Party.
Under the proposal, any foreign citizen or Albanian can deposit up to €2 million in non-declared money into the Albanian banking system while enjoying full legal immunity and a tax of between 5-10%. A previous version of the law which does not significantly differ from this one was slammed by the EU and the IMF.
A statement distributed by the EU delegation in Tirana expressed concerns that the draft would weaken controls against money laundering causing worry for the EU and member states.
"The commission highlighted serious concerns about the current draft law on fiscal amnesty. It would weaken Albania's anti-money laundering controls while doing little to enhance the tax administration's ability to improve future compliance with tax requirements," the press release said.
"Because non-tax residents, including Albanians living in the EU or the Western Balkans, fall within its scope and are required to import cash in order to benefit from the amnesty, the current draft of the law raises serious concerns for EU member states- and other partners, as well as a substantial reputational risk for the country," it added.
New Version of Disputed Albanian Fiscal Amnesty Law Back on Table