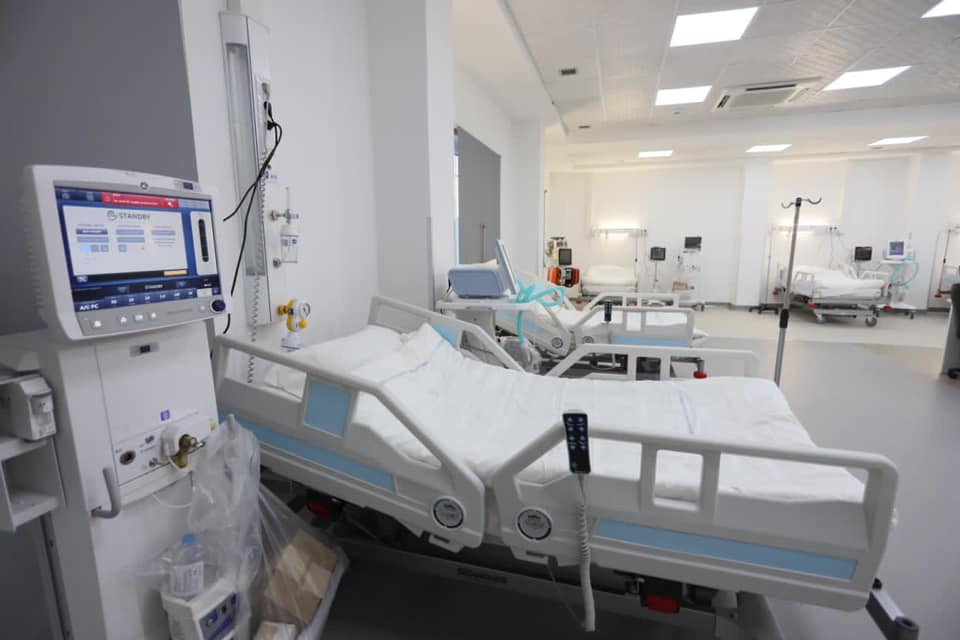 Dear Prime Minister, Dear Mr. Edi Rama,
Referring to my first Open Letter, dated April 26 2022, I want to draw your attention to the following considerations. 
As a reminder, in this first Open Letter I shared my experiences at the University Trauma Hospital of Tirana ('Spitali Universitar I Traumes') on April 16 and 17 and also shared my concerns about the healthcare system in Albania. 
My Open Letter created some media attention, and I have received a lot of reactions, being of a very supportive nature. These reactions came from both Albanians living in Albania and from Albanians living abroad. I also got invitations from several Albanian TV channels to take part in live interviews. I did not accept these invitations. Of course, I understood the requests of the journalists, but I explained to them that it is not about me, but about my concerns for ordinary Albanian citizens using the healthcare system.
It is a pity that I did not receive any reaction from you, or any other Albanian authority. However, in my opinion there was an indirect 'response' from the Minister of Health. The University Trauma Hospital in Tirana posted on Facebook a statement one day after I have sent you my first Open Letter. I consider this statement, dated April 27, as a (kind of) reaction to my Open Letter.  
I have two fundamental and substantive reactions concerning this statement:
I note that the content of the hospital statement seems to be at odds with the objective body of facts. I am using 'diplomatic' language to describe the response from the hospital that I consider a blatant lie (for instance, the described consultation by the neurosurgeon on Saturday April 16 and the re-examination by the same medical specialist on Sunday April 17 never took place);
It is not done, it is unwanted, impolite and it is disrespectful to disclose and publish confidential data of a medical file; in detail I am not familiar with the Albanian legislation in this field, but I am convinced that doctors or managers of a hospital are not entitled to disclose personal confidential medical data of patients. In my opinion this hospital is violating some fundamental international accepted basic principles. Therefore, I will send an official complaint to the Minister of Health.

 
But again, Prime Minister, it is not about me. It is about the content of my observations. I received many reactions from your fellow citizens who recognized the systemic 'flaws' and shortcomings of the healthcare system. They described terrible and dramatic experiences. These people, your fellow citizens, are confirming my observations. They know that my experiences in that hospital were reality and certainly not just an incident.
My analyses were subsequently supported by Dr. Erion Dasho in an article, published by SYRI, on May 1 2022.
I am aware how political-administrative mechanisms are working: 
try to dismiss the Open Letter,

 

ignore the letter,

 

deny what happened,

 

ignore the guy who wrote the letter,

 

ignore the second opinion of the trauma medical specialist from abroad,

 

blame the opposition in a Thursday's parliamentary debate and……

 

show the Albanian citizens that the hospital is functioning well and that the treatment offered was according to medical standards and necessary requirements.

 
In my opinion, the management of the hospital (possible under duress of an official) is trying to make a fool of me, to ridicule me and to describe me as someone suffering from 'pseudologia phantastica'. 
Furthermore, I saw -after a bus accident- that the mayor of Tirana did a Facebook livestream of his visit to the 'Spitali Universitar I Traumes', which seems to confirm my fears of a propaganda strategy, aimed to convince the Albanian population that the trauma hospital is functioning well. By the way, during this livestream the privacy of patients was not respected and in fact the patients were playing a supporting role in this well prepared and orchestrated 'movie'. 
In the context of the described strategy of ignoring my first Open Letter I wish to bring some other considerations to your attention.  
Some weeks ago, I read about you anger with the European Union and Bulgaria regarding the decisions taken at the summit of the EU, 23 and 24 June 2022, held in Brussels. 
I understand your anger and your frustrations, because in your own view Albania is meeting the European standards and that the official negotiations can start. This view you are also presenting to the Albanian people. However, meeting European standards also implies, at the same time, that you have to be able to handle people with differing viewpoints, from inside Albania or coming from abroad. Handling of different opinions, dealing with minorities, dealing with objections are fundamental ingredients for the European standards, and in general for a balanced process of democracy. 
As mentioned before, I will send an official complaint to the Minister of Health about the fact that the Trauma Hospital was disclosing my medical file. I am also considering to start a legal procedure and to inform some international bodies about this proven infringement of my rights. 
Given the fact that no Albanian authority reacted to my first Open Letter I am less optimistic about a reaction to this second Open Letter and about a reaction to my upcoming official complaint.
This perspective is also nourished by the fact that in two other issues (not related to the healthcare system) Albanian authorities have not answered my letters or other messages since I sent the first Open Letter in April 2022.
It seems to me that (metaphorically) I am pronounced dead in a political-administrative way.
A state must be, by their very nature, strong and confident enough to accept criticism. In my humble opinion, Albanian authorities are mixing up some matters: expressing and addressing different views is not synonymous with hostility and animosity. Having disagreements and constructive criticism does not either imply hostility or disloyalty. Handling of criticism in a constructive and balanced way is a prerequisite for democracy and a fundamental ingredient for a good functioning of the Rule of law.
Prime minister, it was and it still is my honest and sincere intention to advocate for a well-developed and well-balanced healthcare system for all citizens of Albania. In addition, I am still prepared to cooperate with you in other matters. Of course, I am prepared to travel to Tirana for a renewed visit and I am open to a positive and constructive dialogue with you, your delegates or other authorities. A dialogue, aimed to support you and others to improve the system, or as written by someone as a comment on Facebook: "Krtikat sherbejne per permiresim te sherbimit mjekesor, ndajduhen pranuar dhe duhet punuar fort qe te kete me shume cilesi!"
I will send a copy of this letter to the same persons, agencies and institutions, as previously done with the first open letter on April 26, 2022. 
Yours sincerely,
Ton Daans
International advisor in the field of prisons
Eindhoven, The Netherlands, July 12, 2022 
Open Letter to the Prime Minister of the Republic of Albania