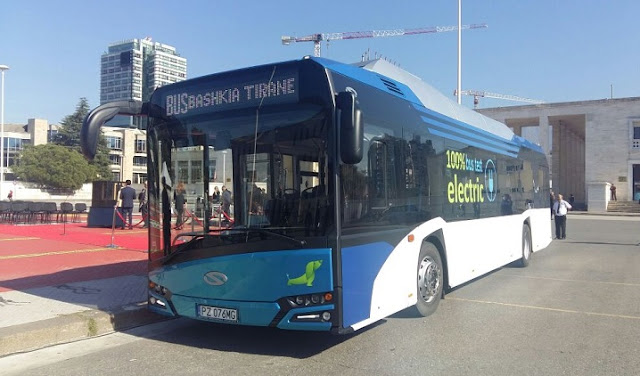 The Albanian government is set to approve a second anti-crisis package to help the urban transport sector, which is buckling under the current high fuel prices and has said they will stop selling monthly passes or risk bankruptcy.
On 27 July, the Albanian Public Transport Union announced buses will not sell monthly passes for August due to the rising fuel cost amid the economic crisis.
Operators have asked the government for another anti-crisis package to subsidize them as fuel prices continue to be high. They said if this does not happen and they are not allowed to raise ticket prices, the service will have to close completely.
The chairman of the City Transport Association, Rixhin Qoshja, told Monitor that there is a draft decision on oil subsidies in the entire sector for the months of August-September-October. "We are waiting for a second government package for oil subsidies for all operators in Tirana and the surrounding areas. We have been informed that there is a draft decision but that it was not approved at the next meeting of the government. The adoption of a second package will help overcome this situation."
"If the decision on the subsidy is approved, even the operators of the capital will withdraw from the decision not to sell subscriptions [monthly passes]", he asserted.
The previous assistance package was worth $5 million and was used to subsidize the cost of fuel per litre for licensed city, suburban, and intercity lines over three months.