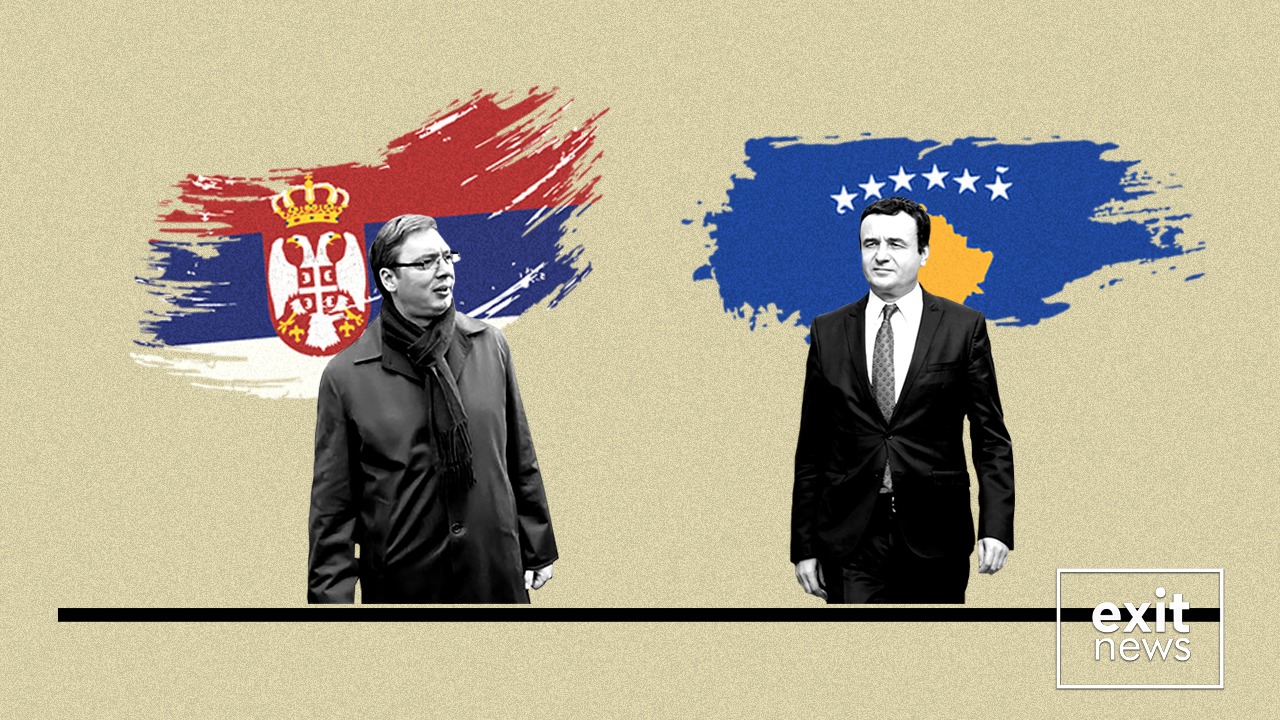 Prime Minister of Kosovo Albin Kurti and the President of Serbia, Aleksander Vucic, are rumoured to be due to sign a joint statement on those missing from the Kosovo war during a meeting set to take place in Brussels on 18 August.
Serbian media reported that both countries had agreed upon the text of the agreement, and the signing of the declaration, adding it would be a step forward in normalising relations between Belgrade and Prishtina.
During the Kosovo war, Serbians killed, raped and injured thousands of ethnic Albanians and displaced more than 1.5 million. More than 23 years after the war ended, some 1600, mainly ethnic Albanians, are still missing.
It is also likely that the issue of license plates will be on the agenda. Tensions between western Balkan neighbours Kosovo and Serbia have flared recently after Kosovo said that cars belonging to citizens of Kosovo would have to be registered with number plates issued by the Republic of Kosovo institutions.
This includes plates with prefixes such as "PR", "KM", "PZ", "GL", "UR", "PE", and "DA", left over from the Yugoslav system and would impact some 50,000 Serbs living in Kosovo's Serb-majority north.
The decision was postponed until 1 September, following intervention from the US and EU.
The head of the Commission of the Serbian government on missing persons, Veljko Odalovic, emphasised that the signing of this declaration was also discussed in the previous rounds.
For years, the issue of the missing has been raised, with both sides accusing the other of non-cooperation. Prishtina remains convinced that Serbia is not doing all it can to find mass graves to continue a cover-up to hide its crimes from Slobodan Milosevic's rule.
Serbia denies these claims and says it is ready to check any information that could indicate and point to the discovery of individual and mass graves.
Vucic also hinted recently after meeting German Chancellor Olaf Scholz that "we are close to fully completing an agreement on missing persons". However, he did not reveal more about what might be in agreement.
Some 11 years of EU-led dialogue has yielded little in the way of results. Out of the more than 30 agreements signed, few have been implemented, and the main issue of Kosovo's recognition by Serbia has never been on the table.
Meanwhile, tensions continue to simmer between the two countries as the Director of the Office for Kosovo in the Government of Serbia, Petar Petkovic, stated that the only thing Kurti knows how to do is incite war through threats and blackmail.
"With his unilateral decisions on Serbian license plates and documents, Kurti has violated all agreements, preparing violence in the north. He confirmed this today by announcing that from 1 September, Pristina will continue with the so-called reciprocity, which aims to abolish Serbian license plates and documents", he wrote in state-affiliated Tanjug.
The press release reiterates the request for the creation of the Association of Serb-majority municipalities, which, according to Petković, would enable Serbs to have collective rights and increase security.
Kosovo has repeatedly refused to consider the Association, stating it infringes on the country's sovereignty, is unconstitutional, and would result in failures like in Bosnia and Herzegovina.