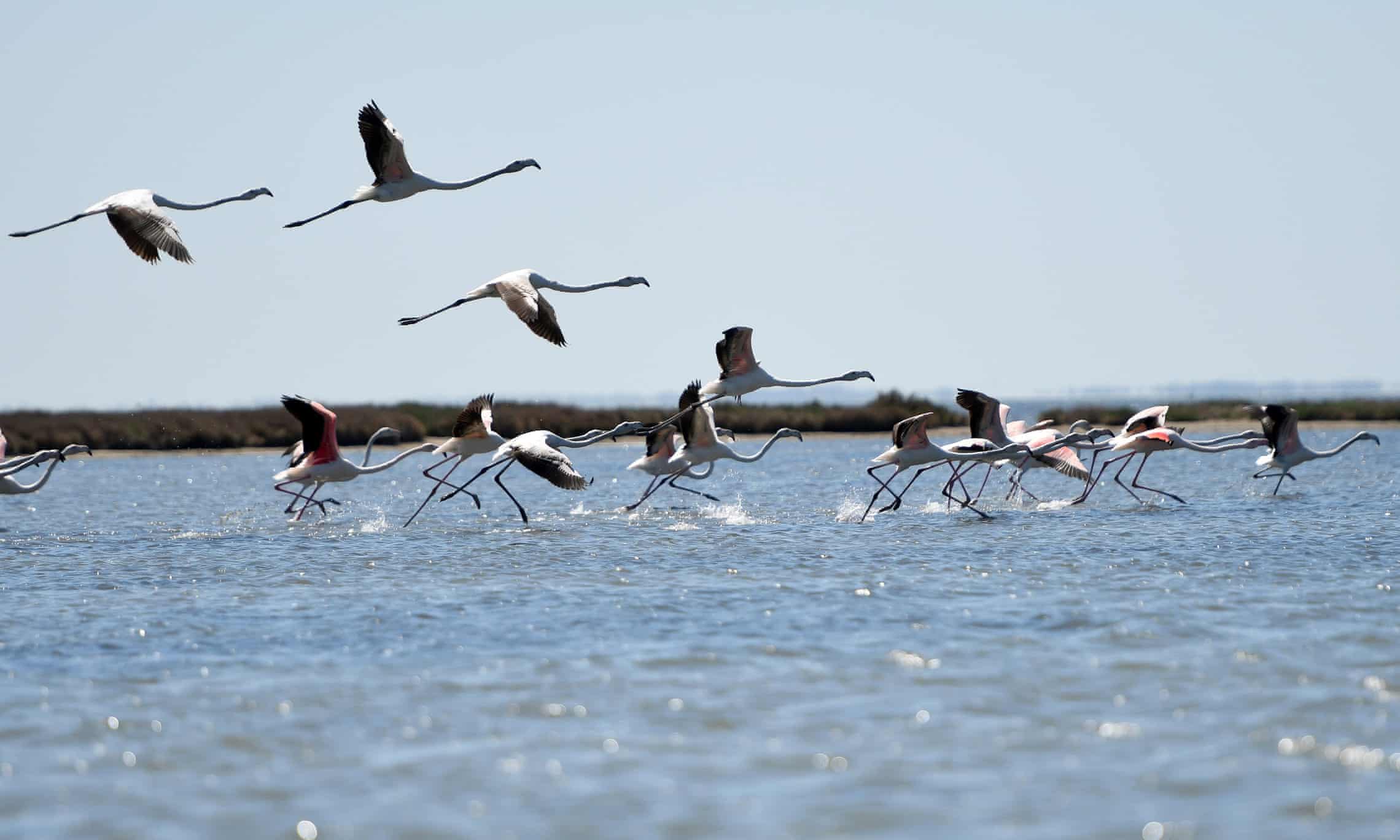 Dozens of national and international environmental organizations have asked the Albanian government to cancel the construction of Vlora airport in a protected area.
The 36 organizations signing an open letter to Prime Minister Edi Rama on Monday highlight their concern about the location of the project: "[It] would irreversibly damage the ecosystem of 'Vjosë- Nartë Protected Landscape'. Such an investment would bring about uncontrolled and unsustainable development models that would irreversibly damage the natural values and resources of the area."  
The International Union for Conservation of Nature (IUCN) has listed the area in their "Category V" of protected landscapes, which includes areas with a distinct and valuable character in terms of ecological or biological life, cultural values or scenic view. 
In their letter, they point out that the government decision violates national laws, international conventions and European Union directives on wildlife conservation.
It states that the area is one of the largest and most important wetland ecosystems in Albania and the Mediterranean.
More than 200 wild bird species have been recorded in the area, 33 of which are listed as threatened on the Red List of Albania Flora and Fauna, 8 species have the Critically Endangered (CR) status, 9 are Endangered (EN), 13 are Vulnerable (VU), and 3 bird species have the Low Risk (LR) status.
Moreover, at least two thirds of the bird species are protected under international conventions signed by Albania.
The area is internationally renowned for habitat and wildlife diversity, often featuring in international media such as The Guardian, The Telegraph.
Furthermore, they add that the area is an important section of the Adriatic Flyway, in which hundreds of thousands of birds forage and take shelter during the migrations season. Birds like the pelicans, herons, gulls, and flamingos are big enough to put the safety of planes and people at serious risk in case of collisions.
The Albanian government opened the tender for the Vlore airport for the third time in November last year. It was expected to announce the winner in January.