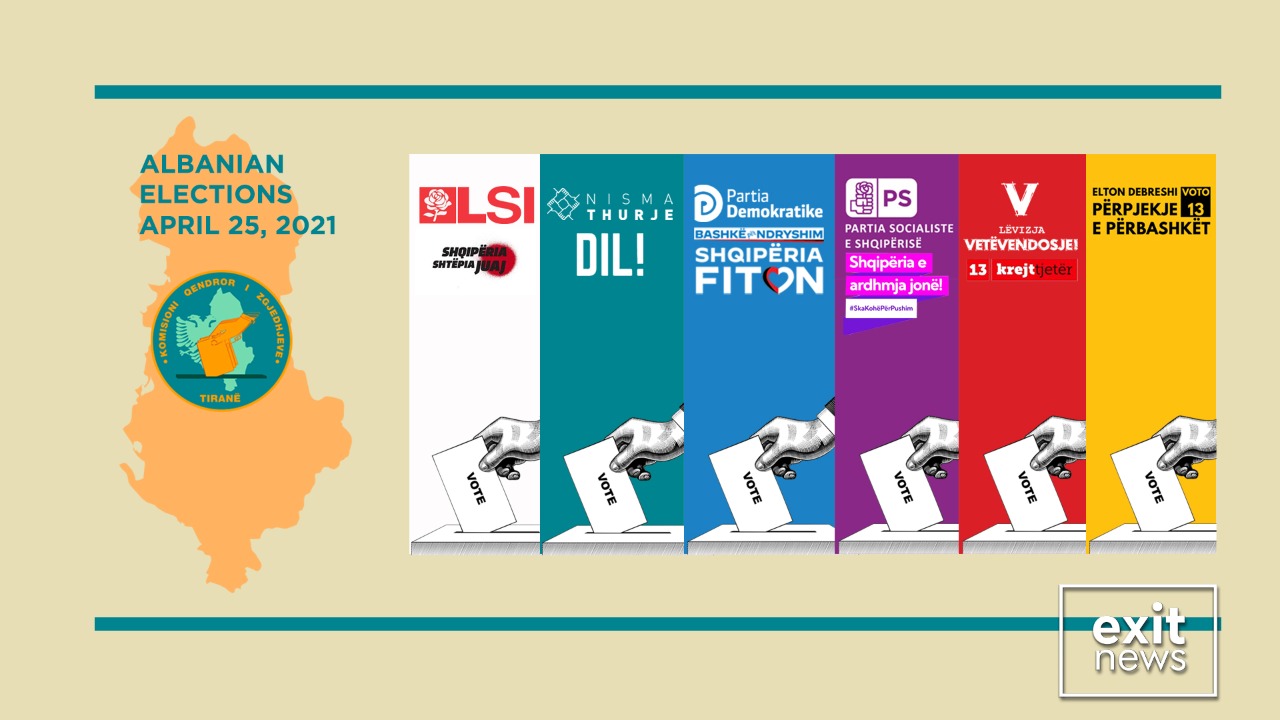 During the last week of the election campaign, the political parties and their MP candidates continued their electoral meetings in several cities of Albania. Exit brings you a roundup of the key promises and comments made during yesterday's meetings.
Socialist Party (PS)
Candidate for Durres Milva Ekonomi met with citizens and said that in order to complete all the projects they have started, the PS needs a third term.

Taulant Balla met with pensioners in Librazhd and promised the region would undergo a huge transformation if the PS got a third term.

Prime Minister Edi Rama held a meeting in Elbasan and said the leak of personal data is insignificant. He then shared his ID card number with the crowd.
Democratic Party (PD)
Candidate Flamur Hoxha was in Kukes and promised that the PD will revive education and salaries for teachers will be no less than EUR 700.

Tritan Shehu met with miners and said that the PD will approve Miner Status if they are elected into power.

Candidate Edmond Spaho met with residents in Petrushe, Cerrave, and Nizhavec in Korca and promised that the PD will bring a new and developed Albania.

Candidate Helidon Bushati met with people in Shkodra and said the PD will support Shkodra and its citizens.
Socialist Movement for Integration (LSI)
Chairwoman of SMI, Monika Kryemadhi responded to accusations about her brother's salary, made by Edi Rana. She said citizens are demanding change and it is time for a big upheaval.

Candidate Erisa Xhixho said LSI will provide security and support to young people and businesses.
Nisma Thurrje (NT)
Political party Nisma Thurrje presented their proposed law on access to electricity and water as a natural right. They said they would ensure the state guarantees water and electricity for free, up to the level of covering basic needs.

They also supported the promotion and use of solar and wind power instead of other alternatives.
Vetevendosje (VV) 
Candidate Boiken Abazi presented point 6 of his programme against public-private partnerships. He promised to take parliamentary initiatives to urge the judiciary to investigate what has happened to private and public property over the last 30 years.

He promised to establish investigative commissions to review the privatisation of natural resources which has led to the destruction of the environment.
Independent Candidate
Independent Candidate for Dibra, Elton Debreshi promised he would fight for a new road to be built in Dibra as the current one is "like in the Middle Ages."