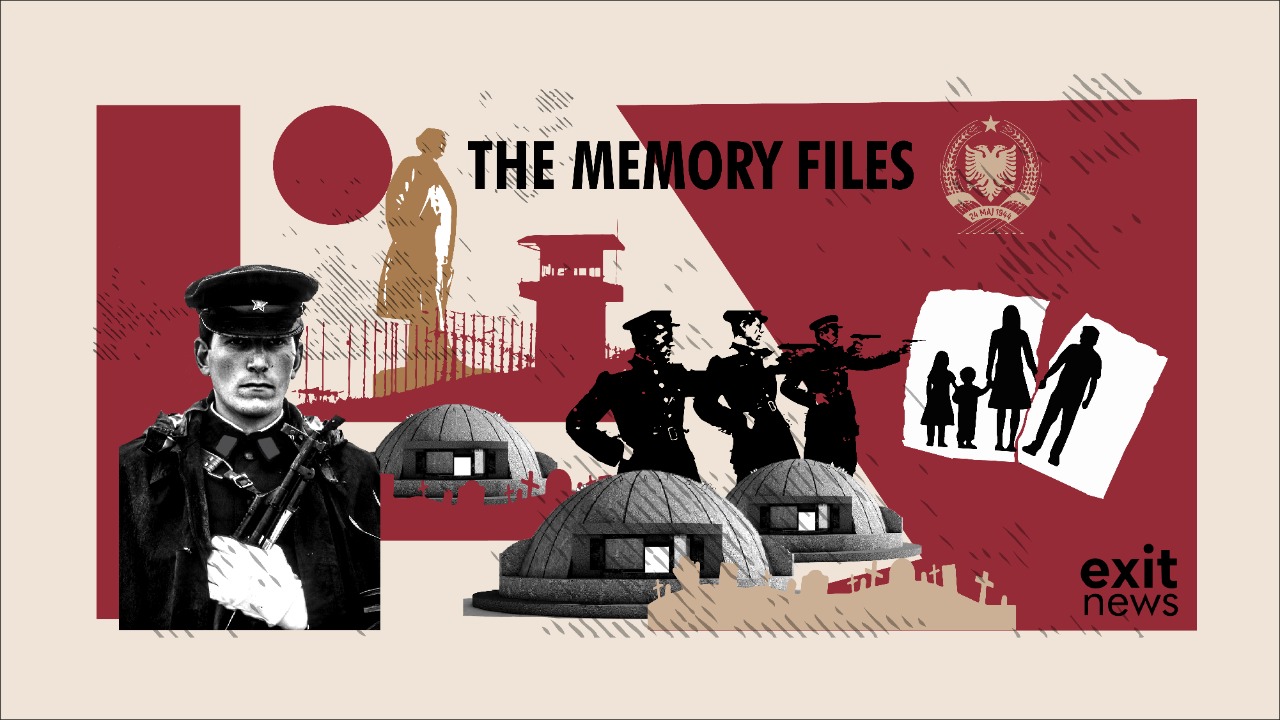 An agreement has been signed between key institutions to step up the search for the 6000 people still missing in Albanian following the fall of communism.
Gledis Nano, the head of the State Police and Gentiana Sula, President of the Authority for Information on Former state Security Documents (AIDSSH), signed the cooperation agreement document on Thursday (3 February) in Tirana.
At least 6000 people who were murdered during Albania's nearly 50 years of communist rule remain missing. Their bodies have never been returned to their families, leaving many suffering uncertainty and trauma. There has been no meaningful effort from authorities to locate the missing, and some family members have even been prevented from searching.
AIDSSH said the agreement would coordinate the activities of the two institutions to identify and recover the bodies of victims.
A statement issued by the body said, "The right of family members to know the fate of their relatives is a human right which is not subject to restrictions, just as enforced disappearance is a crime that is not statute-limited but lasts until the fate and whereabouts of the victim are determined, and recognises the obligation and responsibility of the state to investigate effectively, in compliance with domestic legislation and international acts ratified by law."
Asides from a lack of political will,  one of the main issues facing those searching for closure is a lack of interest from prosecutors.
In 2021, the International Commission on Missing Persons said the Albanian authorities have a legal obligation to account for missing persons and prosecutors are not following through. The organisation had identified several potential gravesites, but prosecutors failed to proceed with the cases, stalled for four years and counting.
ICMP: Albanian Prosecutors Fail to Investigate Persons Missing from Communist Regime
During 2021, the Albanian prosecutor's office failed to conduct any investigations into missing person cases from the communist regime, despite repeated warnings from international officials, the European Commission said in its country report.
Concerning the right to life, the EC noted that this failure and the low number of resolved cases were "partly due" to a lack of capacity and resources. They called for political will to establish an efficient cooperation mechanism among relevant institutions and enhance public awareness.
Then in August, the OSCE said the fact that more than 6000 people are still missing is a "serious human rights violation" that "deeply and incessantly affects the families of the missing who long for a grave to mourn their loved ones."
Neither the Albanian state nor the Socialist Party has formally apologised for the atrocities carried out over 50 years.
There is no official memorial for victims, and students receive little information about what happened during those years. Even more concerningly, there have been few convictions of those who killed, murdered, and tortured innocent people.
Following the EU call for justice, Albanian prosecutor Sokol Stojan told local media that prosecutors have no role to play in the case of disappearances or executions. He added this is because they "were punished according to the laws of the time."
He added that it is an administrative problem and admitted that some prosecutors have refused to address cases that land on their desks. The prosecutor also claimed that the statute of limitations means prosecutors can't open investigations for disappearances that happened decades ago.
Stojan did not comment on the cases where people were executed and murdered without a trial, therefore nothing to do with the laws of the time.
Prime Minister Edi Rama claimed that his government has "done as much as we can" to light the story of those who suffered during communism and continue to suffer today.
In an extraordinary speech given in August at the inauguration of an exhibition of former state security documents called "Sigurimi in its own words", Rama said:
"All the stories of persecutions and tortures coming from the dictatorship, beyond just personal suffering, are stories of suffering embedded in the social conscience. In that of other generations, in those who were born during the communist period but were able to build another life, and in those who are born in the post-communist period and for whom communism is a story learned from books or the elderly, but not a fact of life."
He added:" We have tried to do as much as we can, although it's certainly never enough to bring this story to light."
While the most recent agreement is a step forward, it remains to be seen what results it will yield, especially if prosecutors are not onboard.
In 2021, Exit did a six-month investigation, funded by KAS, to tell the stories of those still missing. You can follow it here.