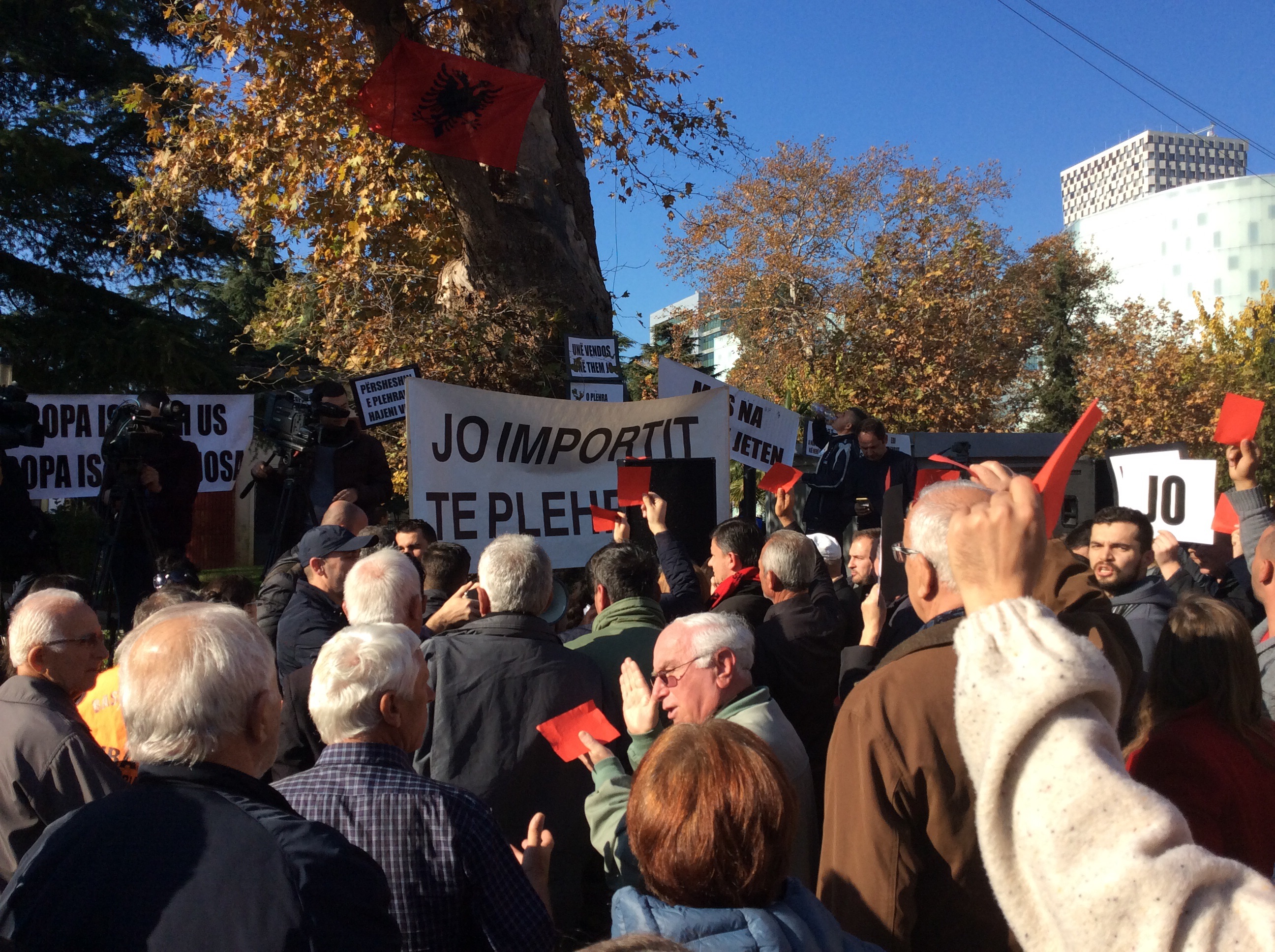 In an open letter directed to the Speaker of Parliament Ilir Meta, the Alliance Against the Import of Waste (AKIP) has today expressed its concerns regarding the parliamentary commission for the environment's "avoidance" of President Bujar Nishani's decree to return the waste management law to Parliament, thus violating constitutional deadlines.
According to the Constitution, when the President sends a law back to Parliament, the Speaker of Parliament immediately needs to forward it to the appropriate parliamentary commission, which is supposed formulate an answer within eight weeks.
The waste management law was approved in Parliament on September 22, 2016, and returned to Parliament on October 14.
AKIP's letter also denounces the attempts of Deputy Eduart Shalsi (PS), one of the initiators of the law, on December 29 to invite civil society to discuss the waste management law, stating that legal procedures need to be followed and that there is officially no law to discussed, only the President's decree.
Deputy Shalsi's invitation is called a "political maneuver" because civil society has openly and clearly expressed it opposition against the entire law:
AKIP judges the import of waste an issue that has been massively refused by the citizens of this country, not only by 90% of the population according to the polls, but also with 65,000 signatures for a referendum and continuous protests.

AKIP is fully convinced that this law, for the sake of the interests of Albania, has to be rejected in its entirety, by excluding categorically any type of amendment.
Finally, the representatives of AKIP declare that they are ready to contribute to an optimal management of waste in the country, after the President's decree to reject the law has been approved in Parliament.