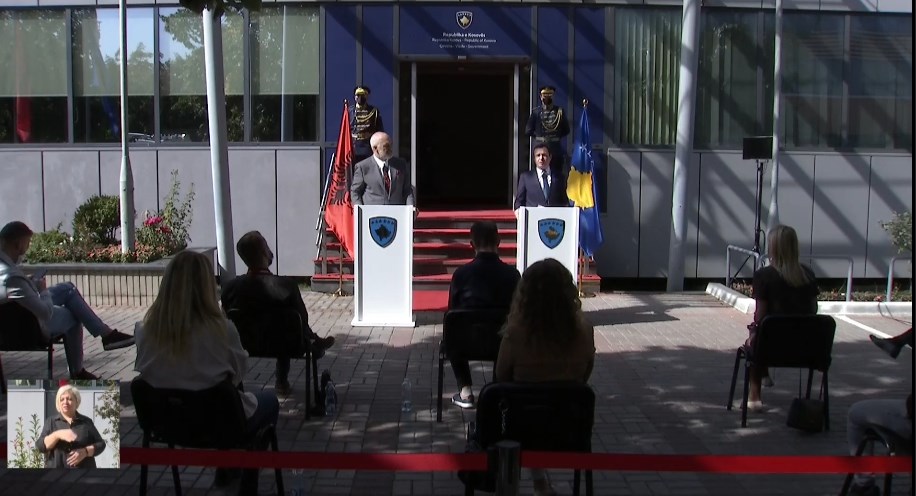 Albania and Kosovo have pledged to strengthen cooperation despite disagreeing on the "Open Balkan" initiative launched by Albania, Serbia, and North Macedonia.
Prime Minister Edi Rama of Albania visited Prishtina on Monday, amidst military threats by Serbia after Kosovo reciprocated with a tax on Serbian-licensed cars. He met with Prime Minister Albin Kurti, with whom they held a joint press conference, and with opposition party leaders.
In the light of Serbia's threats, Rama stressed that he was more convinced than ever that "Open Balkan" must advance, and a free trade area in the region will help the economic and political development of the countries involved.
The initiative aims to establish a common economic area in the Western Balkans. Besides Kosovo, Montenegro and Bosnia and Herzegovina have also refused to join it.
Kosovo maintains that the initiative is redundant considering the Berlin Process, under which all six Western Balkan countries have agreed to establish the Common Regional Market, an initiative with a much wider scope that also includes all the Open Balkan's objectives.
On Monday, Rama and Kurti established a team to coordinate the joint work of the two governments.
The two governments have held 6 meetings since 2014, Kurti said, and have signed over 150 agreements, memorandums, and protocols.
The team's first task will be to scan these documents and check how and if they have been implemented.
In addition, the two governments will hold their 7th joint meeting in the second half of November.