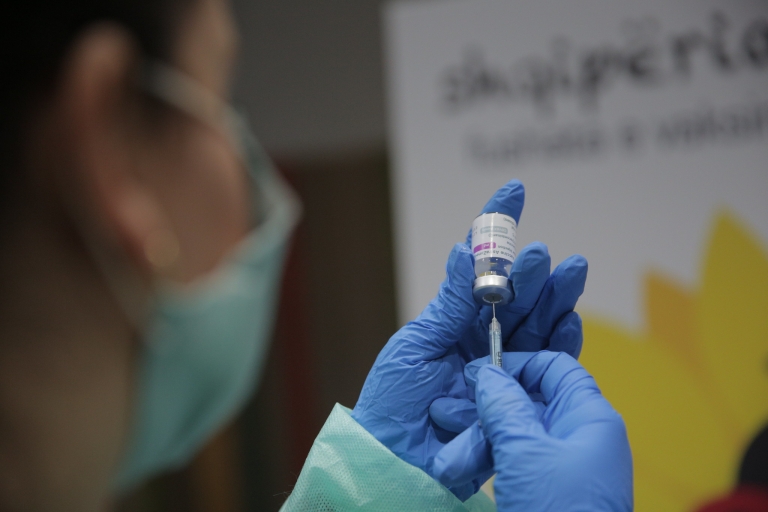 The government has postponed the start of the academic year for university students by one week, to October 18, calling on students and professors to get vaccinated.
Vaccination facilities at universities will be open to anyone willing to get the vaccine, Minister of Education Evis Kushi announced on Wednesday.
The government in Albania demands university students and staff to be fully vaccinated or provide negative COVID-19 test results in order to attend classes.
Vaccination facilities were open in universities in September for this purpose.
A recent survey by a student organization showed that 74% of university students are against mandatory vaccines to attend classes in person, and that only 31% have been vaccinated.
The hesitation recorded this survey comes amidst concerns over the authorities' management of disinformation and their lack of response to anti-vaccination conspiracy theories.     
Read more: Beyond Conspiracy Theories: How Mismanagement Shaped Vaccination in Albania