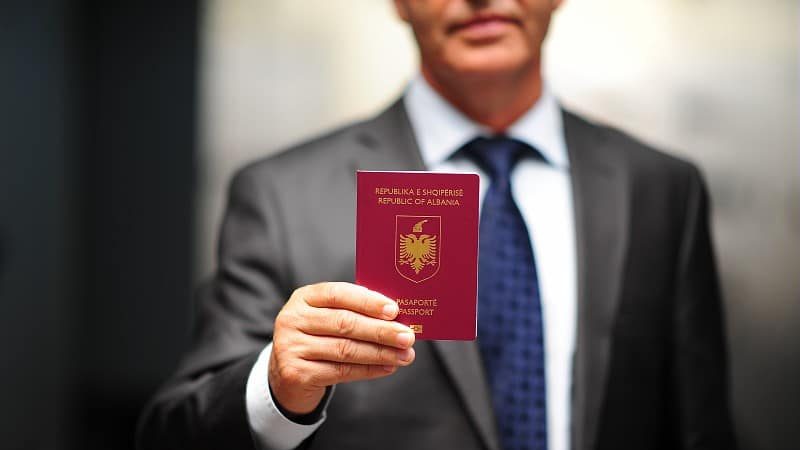 Albania should refrain from implementing the Golden Passport Program, also known as the Investor Citizenship Scheme and abolish the legal basis for such a program by applying new changes to the Citizenship Law.
This recommendation came from the European Commission in its fifth report on the visa suspension mechanism. The commission points out that progress in such a program could lead to the suspension of the visa-free regime Albania enjoys in the EU.
Since 2020, the government has been trying to implement a plan for golden passports for foreigners and investors, although Exit was the first media to sound the alarm over the plans in 2018. At the end of July 2022, the government made some changes to the law on public-private partnerships (PPPs), adding citizenship programs. The decision enables the employment of private firms to promote this scheme to foreigners. 
"Establishing an investor citizenship scheme would be contrary to the recommendations made in the Fourth Report under the Visa Suspension Mechanism and the 2021 enlargement package," the report said.
According to assessments made by the European Commission, an investor citizenship program could serve to circumvent the European Union's short-stay visa procedure, posing potential migration and security risks.
The European Commission has called several times on the authorities in Albania not to start such a scheme as it can lead to involvement in many illegal affairs such as money laundering and other illegal activities.
"This is a big concern for the EU in the framework of its visa-free agreement with Albania. The Commission considers that if such schemes are deemed to pose an increasing risk to the internal security and public policy of the Member States, the visa-free regime may be suspended," the statement said.
The Golden Passport scheme allows wealthy foreigners who contribute financially to Albania and meet specific requirements to obtain citizenship.
Despite the recommendations of the European Commission, the authorities in Albania have previously emphasised that there is nothing to worry about the implementation of this scheme.
The Council of Ministers of Justice and Ministers of the Interior of the European Union, on December 8, 2010, approved the liberalisation of visas for Albania and Bosnia and Herzegovina.
On December 15, 2010, the decision of the European Parliament came into force on the lifting of visas for citizens of Albania travelling to European Union countries.