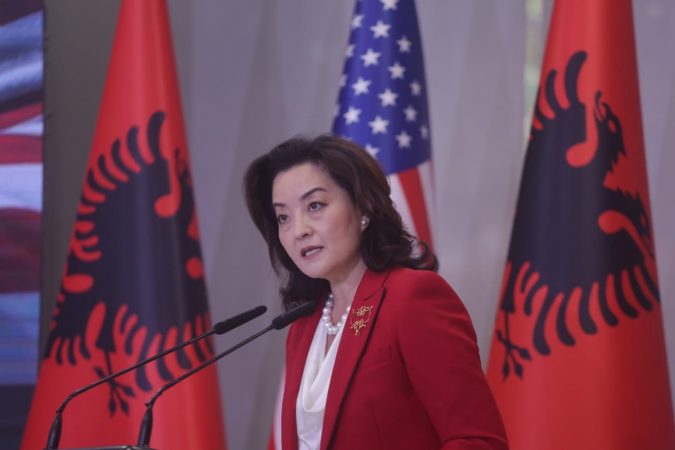 The Albanian government has started official procedures to remove the US Ambassador to Albania, Yuri Kim as her three-year term is set to come to an end.
The Foreign Ministry announced on Thursday that the process had started but gave no reason as to why.
"In response to the interests of the media throughout the day and to avoid any speculation on the "silence" of the MEPJ, we confirm that the procedure to replace Ambassador Kim has officially started, while the procedure does not allow us to comment on the name of the new ambassador," the ministry wrote on Twitter.
Yuri Kim arrived in Tirana as the Ambassador of the United States of America to the Republic of Albania in January 2020.
Ambassador Kim, a career diplomat, has worked on key foreign policy and national security challenges throughout Europe, Asia and the Middle East. She was director of Southern European Affairs and covered Turkey, Greece, Cyprus and the wider Eastern Mediterranean region; as director of the Office of European Security and Political-Military Affairs, she has covered NATO and the Organisation for Security and Cooperation in Europe (OSCE). 
She has also worked in a number of official roles in the US government, including in the State Department.
Albania has very close ties with the US and is a member of NATO. The US ambassador is considered one of the most influential and powerful diplomatic positions in the country.