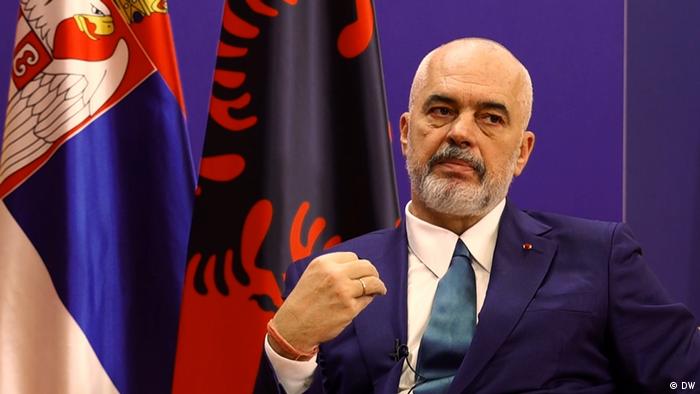 Prime Minister Edi Rama has spoken out about prejudice Albanians face and the stereotype that they are all criminals, following several months of negative rhetoric from the UK after numbers of those crossing the channel in boats to seek asylum surged.
Speaking at the Diaspora Coordinating Council on Sunday, Rama said while some have entered the world of criminality, this is not the case for all Albanians.
"Albanians are important contributors in all the countries they go to. Albanians who have entered the world of crime are a disturbing element, but the drug, crime, and prostitution market was not created by Albanians, but they found it and became part of it. I am confident that we will break the barricade of prejudice," Rama said.
Albanians have long been stereotyped as criminals involved in drug and people trafficking. While Albania has a long history of cannabis cultivation and human trafficking with criminal networks all over Europe and further afield, this does not represent all the diaspora.
In the last ten years, some 700,000 people have left Albania, bringing the total to some 1.4 million since the end of closed borders and a brutal communist dictatorship in 1991. The current wave of migration is fuelled by a combination of issues, including poverty, corruption, psycho-sociological factors, and slow progress in terms of developing infrastructure.
With some 14,000 Albanians travelling to the UK on boats this year alone, most of whom then went on to seek asylum despite Albania being a safe country, the spotlight has been on the EU hopeful and its government.
At the end of October, UK Home Secretary Suella Braverman called Albanians' arrival an "invasion". Since then, much of the mainstream media and right-wing politicians have run with a narrative they are all criminals and are not deserving asylum seekers.
While Albania is considered a safe country, up to 53% of all asylum requests have been granted in the first instance in the UK, with some 50% granted on appeal. In the EU, Albanians have been among the highest number of asylum seekers for several years, with approval rates varying across the bloc.
Rama also noted that emigrants have a positive impact on the Albanian economy through remittances to family members.
"It is interesting not to forget that the contribution of refugees to emigration in these three decades continues to be constant in our economy. Remittances in the last period have increased compared to a previous period. This testifies to the strength of the ties between people, families and districts, the tradition that is still strong today in the core of the Albanian family," Rama said.
When asked by EURACTIV in an interview what he intends to do about the situation of mass migration, Rama said he cannot tell them not to go, but he can hope they come back.
"I have never thought, and I still don't think that it's a good idea to believe and let alone communicate that the young people should absolutely stay here because I think they have the right to try, and they should make use of their freedom, and it's absolutely in their hands," Rama said.
When asked how he feels to see the young and educated leaving, he said it is a phenomenon that impacts many other countries as well.
"I think it is a period of time that the country suffers for human resources from this phenomenon, brain drain, but on the other hand, when you see the history, everyone, every country has gone through this kind of trance, and in the future, it will be beneficial. I don't really see it as a tragedy. I see it as a part of this period of history and also as part of life.