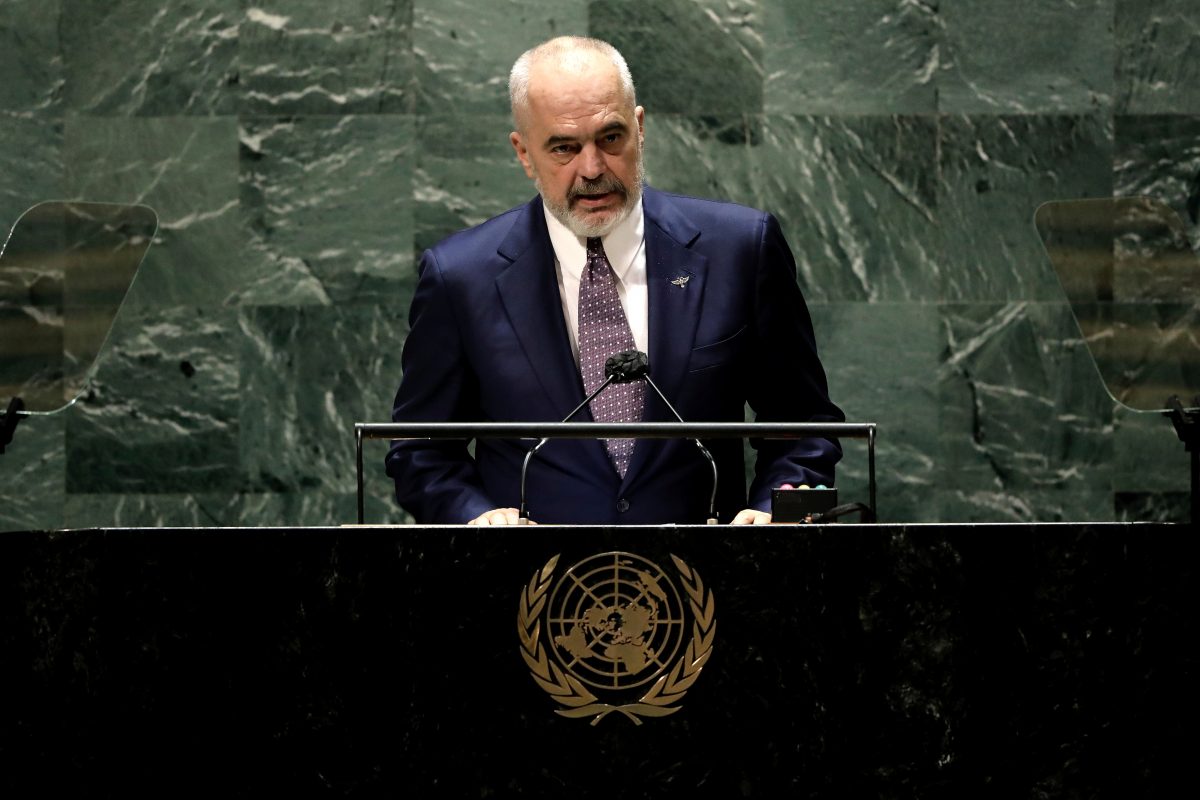 On Friday, Prime Minister Edi Rama urged all members of the United Nations General Assembly to recognize Kosovo's independence.
In his speech before the 76th Assembly, Rama said that in 13 years of independence, Kosovo has brought peace and stability to the region. He also told participants that the General Assembly would never be complete without Kosovo.
Rama asserted also that the Kosovo-Serbia dialogue could only end with Serbia's recognition of Kosovo as an independent country, echoing the position of all Kosovo leaders on this matter.
Kosovo declared its independence from Serbia on February 17, 2008. To date, only 97 out of 193 United Nations member states recognize it as a sovereign state.
The relationship between Rama and Kosovo's current government have been chilly, as attested by an interview given to German media by Kosovo President Vjosa Osmani.
This is largely due to the fact that during his past two terms, Rama has successfully worked towards strengthening relations with Serbia, including by cooperating in the creation of the "Open Balkan" initiative together with North Macedonia. Rama and Kosovo Prime Minister Albin Kurti have clashed several times over Kurti's refusal to join the initiative.
Nevertheless, in his program for his third mandate as prime minister, Rama said that he would make the recognition of Kosovo a priority.
His speech at the UN seems to be one step in this direction. The visit of Lindita Nikolla, the Albanian Speaker of Parliament, to Kosovo on Wednesday was another. During her visit, Nikolla pledged to cooperate with Kosovo to bring back attention to the crimes Serbia committed across the Balkans in the 90s.