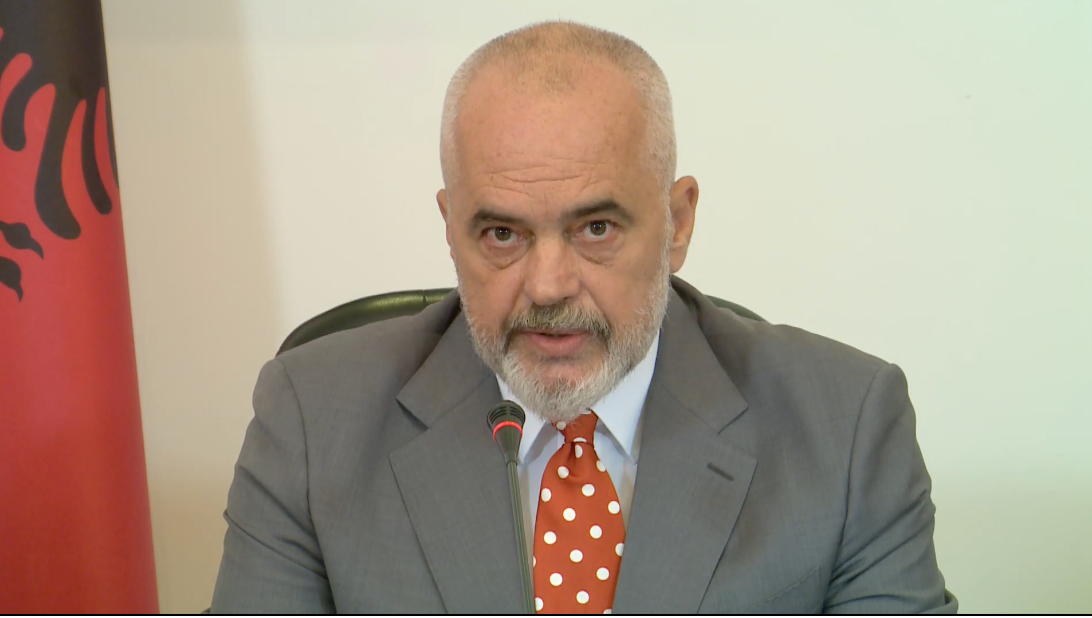 Prime Minister of Albania Edi Rama said he would unveil his new cabinet next week, after his Socialist Party won a third mandate in the Parliamentary elections of April 25.
The Prime Minister made his announcement today during a press conference, where he listed his government's achievements and his visions for the next mandate.
Rama boasted about the digitalization of the country's fiscal registration system, and wage increases for doctors and teachers. He also said that Albania has the lowest unemployment rate in the region (11.7 percent), although according to the latest statistics, Serbia's is slightly lower (9.08 percent).
During his speech, Rama confirmed that the new government will proceed with the construction of 4 new ports in Saranda, Vlore and, Durrës.
Rama also highlighted the "Open Balkan" initiative, the fruit of his collaboration with North Macedonia and Serbia, admonishing the initiative's detractors. This latter includes Kosovo and specifically the country's Prime Minister Albin Kurti. Likewise, Bosnia-Herzegovina, and Montenegro have refused to join the initiative.
Rama referred to his government's work to improve Albania's cultural life, speaking very briefly about the construction of the new National Theater, whose demolition and reconstruction have been mired in protests and legal battles.