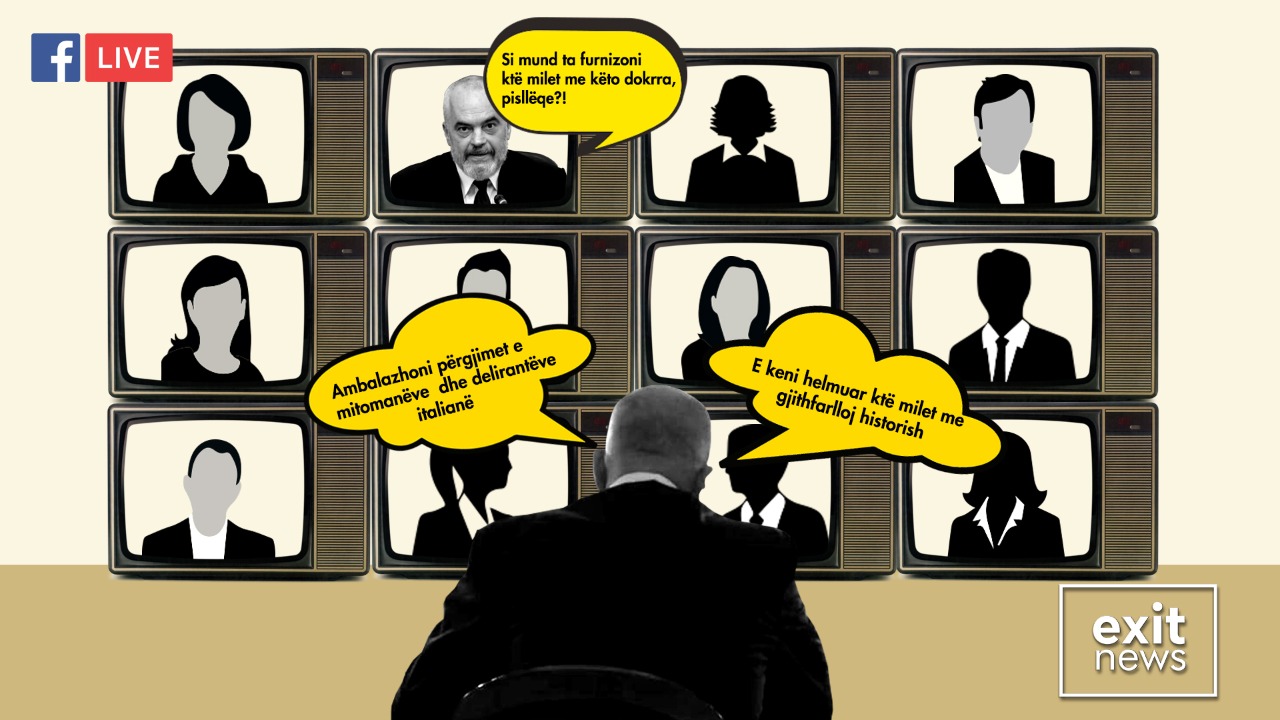 Prime Minister Edi Rama has appointed his long-time spokesperson, Endri Fuga, as the Director of the controversial Media and Information Agency, dubbed a "propaganda ministry" by media freedom advocates.
The agency's establishment was the first decision taken by the Rama 3 cabinet when they assumed office in September 2021. It foresees all media communications, press statements, comments, and other forms of communication being streamlined through one entity instead of via spokespersons for individual ministries.
Fuga was long-suspected to be the new agency leader, having worked with Rama since he was mayor of Tirana. No formal announcement was made, but the information was revealed to BIRN following a freedom of information request.
"The General Director of the Media and Information Agency, Mr Endri Fuga, was appointed by Order of the Prime Minister no.96, dated 29.9.2021", the official response noted.
"The General Director, whose status is equal to that of Minister of State, is the spokesman of the Council of Ministers," the decision reads.
The 61-person-strong team will include spokespersons for each ministry and institution and employees of Rama's Public Relations Office. It will oversee the appointment and dismissal of all spokespersons, taking responsibility from the individual ministry. Additionally, it will monitor all activity of ministers, provide materials to the media, and monitor the public perception of the government through social media and the press.
The political agency for controlling public information and monitoring social media will be paid with taxpayers' money, unlike prime minister Edi Rama's TV station, which he has claimed is operating through voluntary work and private funds.
The news of the agency's creation sparked controversy last year over concerns it will tighten the flow of information from the government to the media, clamping down on the public's right to know. Furthermore, the agency's duties will also include monitoring media and social media to analyse the perception of the government among the public. This raised concerns about surveillance and the right for people to express their opinions freely.
International Media Organizations Sound Alarm Over Appointment of Government Associate to Media Body
Furthermore, the process around the establishment of the agency has been non-transparent. Despite requests from Res Publica, the justice ministry refused to divulge its legal opinion on the agency. Under Albanian law, the ministry is legally required to give its opinion on the legality and form of each project.
They confirmed they have but refused to divulge that opinion, stating that the government had made it confidential.
https://exit.al/en/2022/01/18/controversial-albanian-media-agency-to-be-located-in-palace-of-congress/