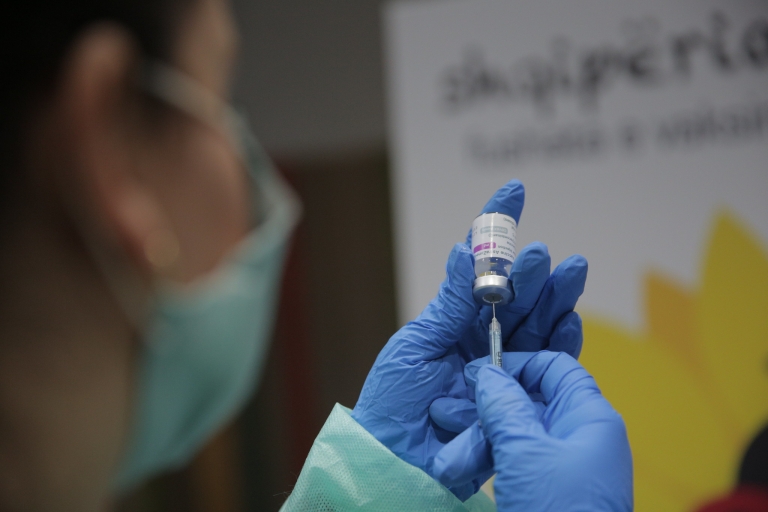 Some teachers in Albania have refused the AstraZeneca vaccine over safety concerns following suspension of its use in several European countries last week.
Albania started vaccinating teachers on Sunday, the third priority group,  immediately after the arrival of the first batch of AstraZeneca vaccine doses.
The government has said it will not suspend its use despite several EU member states having done so over suspicions the vaccine can cause blood clots in some individuals.
Local media "Bulqiza ime"  reports that only 162 teachers have been vaccinated in Bulqiza and 21 in Mat, while a number of teachers have refused to receive the jab. Similar cases have been reported in Shkoder.
The Education Union of Albania raised concerns about the vaccination of teachers with AstraZeneca. They asked the government to engage experts to clarify for the public its pros and cons, and stop administering the jab in schools but take the process to health centers.
The union called against pressure on teachers who refuse to take the vaccine.
The European Medicines Agency has stated that there is no evidence that the vaccine was causing blood clots, and that its benefits outweigh its risks. The WHO has also stated the same.