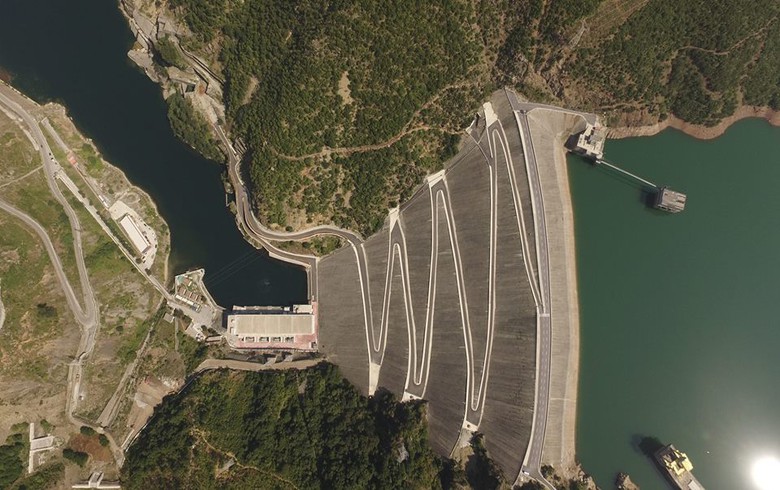 Hundreds of residents of the Drin i Zi basin in Albania protested on Sunday, November 14, against the government plans to build the Skavica hydropower plant, that is set to submerge swathes of Dibra and force many of them to relocate.
Along with citizens, a number of activists and environmental organizations also took part, signing a petition to be sent to the government and the US Embassy in Tirana. Sources on the ground told Exit there were between 150-250 people present.
Holding placards, residents of the local area protested for around an hour. They say the proposed plant will submerge 32 villages and 13,000 hectares, forcibly displacing more than 12,000 people.
Bechtel International Inc., the Albanian government and the US Embassy in Tirana launched the first phase of the project in early October. It will be financed via a loan from the American development bank, U.S. International Development Finance Corporation (DFC).
The launching of the project came after a memorandum of economic cooperation was signed between the two countries in October 2020.
On the same day last year, Albanian Minister of Energy Belinda Balluku signed another memorandum with American company Bechtel for the construction of the hydropower plant.
The Skavica HPP is an investment of the Albanian government, funded with public money, and to be constructed by Bechtel, who have previously built a major highway connecting Albania with Kosovo.
The construction of the HPP will be divided into two phases, as stipulated in the draft law approved by the Albanian government in March 2021.
The first phase launched on Saturday includes topographic measurements, hydrological and geotechnical studies, development of strategy for project implementation, environmental and social assessment, preparation of a technical project and cost assessment.
The costs of the first phase of the project will be covered by the Albanian Power Corporation (KESH), according to the contract signed on July 5 between KESH and Bechtel.
As for the design and construction of the Skavica HPP, the Albanian government will pay Bechtel through a loan from the DFC.
Bechtel was selected by the government as the winning company after it expressed its interest to build the HPP.
The WWF is currently advocating for no more hydropower plants in Europe due to the way it destroys rivers and biodiversity. In the case of Albania, they noted that it was also massacring communities and destroying cultures, livelihoods and ways of life.