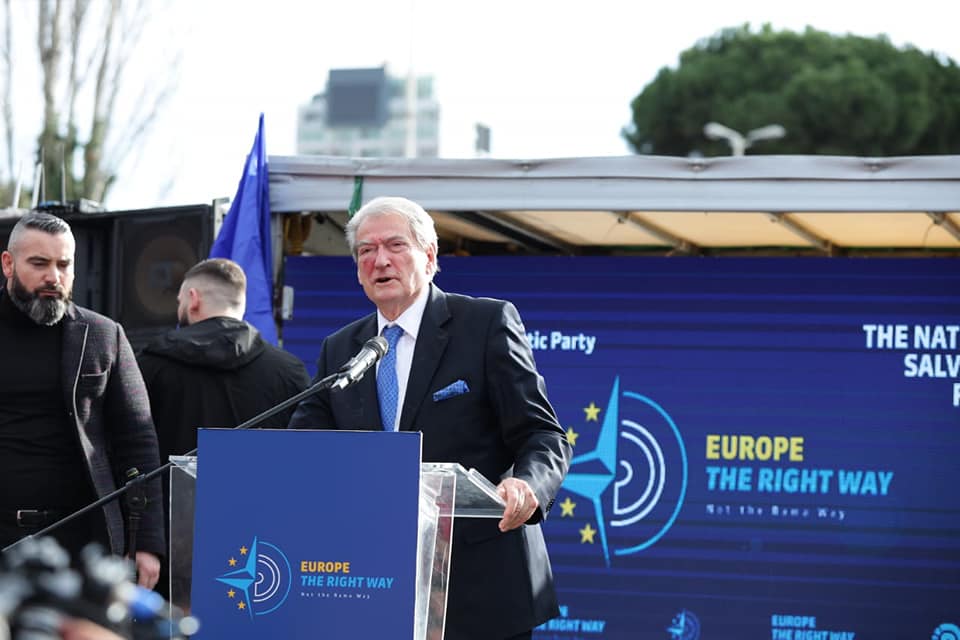 A man physically attacked Sali Berisha, the leader of the opposition Democratic Party, during Tuesdays's protest against the socialist government, in Tirana.
The aggressor, reported to be a socialist militant, was able to walk through protesters to come closer to Berisha and lunged at him without warning punching him in the face.
He was immediately subdued by security personnel, and then detained by the police.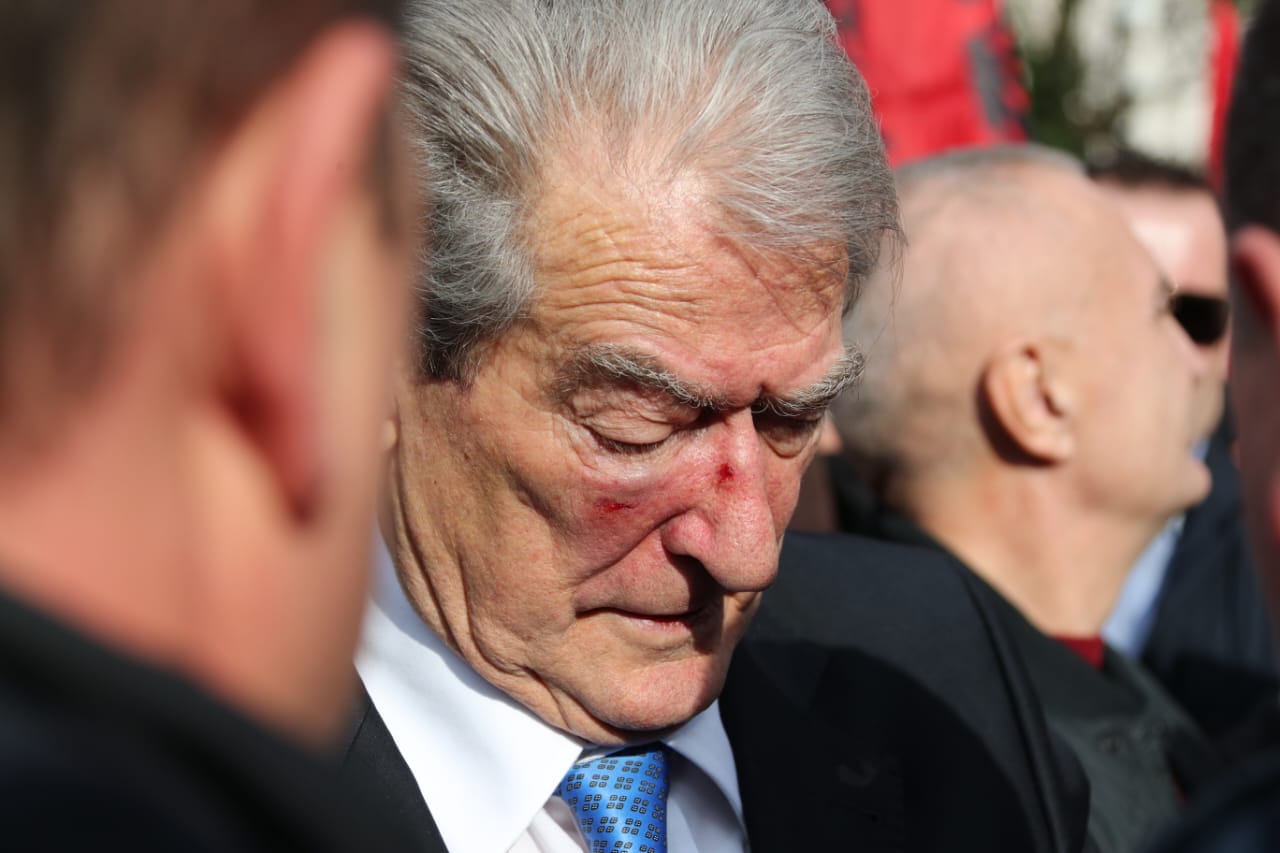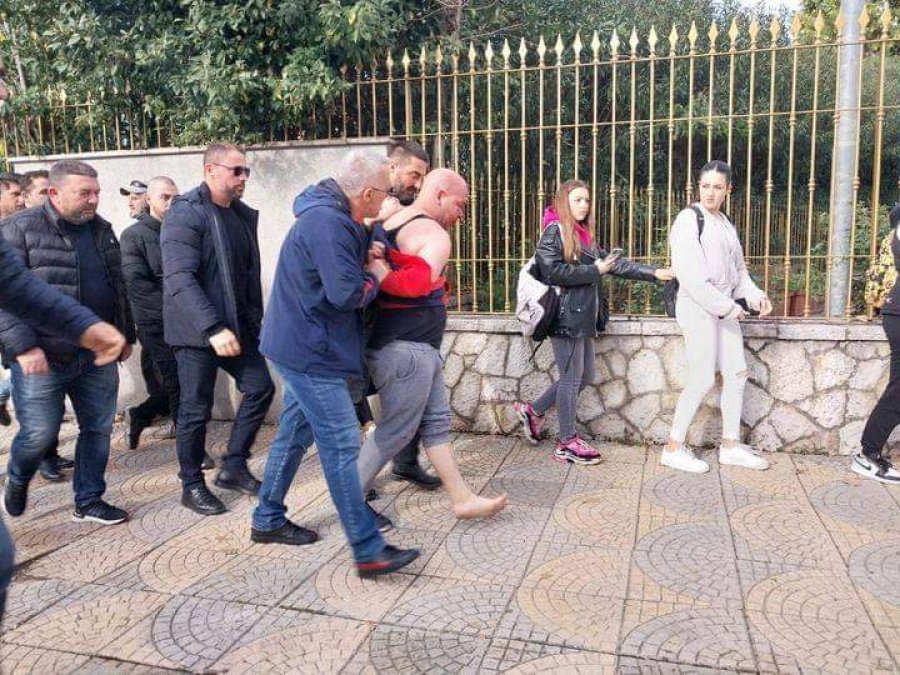 78 year old Berisha, with visible bruise marks in his face, calmed the crowd and a few moments later delivered a planned speech.
Talking later to journalists, he claimed that this incident was organized by Rama and it shows his "criminal character". He stated that the aggression was intentional to undermine the image of the protest and the voice of thousands of Albania that have come to Tirana to voice their discontent against Edi Rama's government.
Thousands of protesters, called by the opposition, are protesting against the corruption and autocratic rule of Prime Minister Edi Rama, while a EU-Western Balkans Summit is taking place in Tirana.