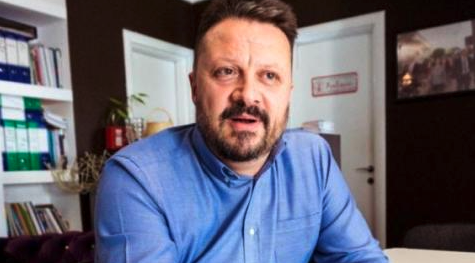 Altin Hazizaj, the Director of CRCA/ECPAT Albania, was announced as the winner of the elections to represent Eastern Europe and Central Asia on the Board of ECPAT International, the largest organization in the world fighting against sexual exploitation of children. Representatives of Serbia and Hungary were also candidates, where all the ECPAT members in Central Europe and Central Asia vote for their representative to the Board.
Altin Hazizaj comes to this task after more than 30 years of experience in the area of protection of children and young people. He has been leading CRCA/ECPAT Albania since 2002, while the organization is getting ready to celebrate its 25th anniversary. In its work CRCA/ECPAT Albania has saved more than 3000 children from exploitation. It is one of the main agencies for the protection of children, having established some of the most essential services for children and youth, such as: the Albanian National Child Helpline, National Hotline for Internet Safety (ISIGURT.AL), Barnahus Albania and the National Center for Reintegration of Juveniles in Conflict with the Law.
ECPAT International is a global network of 118 organizations in 109 countries working to end child sexual exploitation and trafficking worldwide. From the start, ECPAT International has been among the first organizations in the world to raise concerns about child trafficking and sexual exploitation globally.
During the last few months, ECPAT International had started the selection for its new director and the members of the Board of Directors, which determines the main directions of work and initiatives that the organization develops globally. CRCA/ECPAT Albania is a member of ECPAT International since 2005.