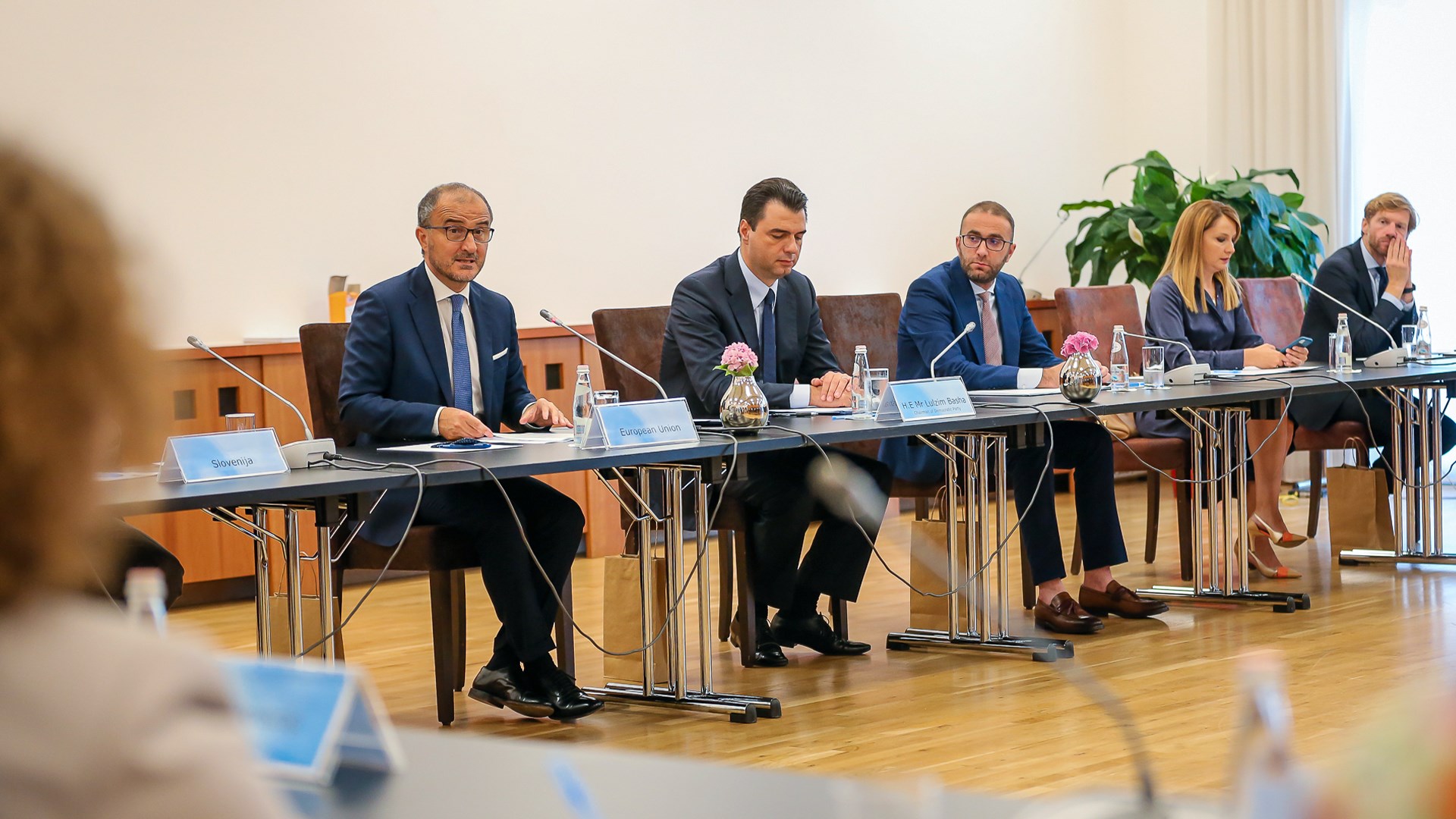 On Wednesday, the Democratic Party (PD) leader, Lulzim Basha, met with ambassadors from EU member states to discuss the opposition's role in the upcoming legislature.
According to EU Ambassador to Albania, Luigi Soreca, Basha and the ambassadors had a "long exchange" about the country's political situation, EU accession, media, and justice reform.
PD has yet to announce whether it will join the new Parliament elected in April although its willingness to discuss its role in the next parliament session with foreign ambassadors means a return is likely.
To date, the Party has continued to describe the elections as an "electoral massacre" and has filed several complaints before the Central Election Commission (CEC) and the Electoral College. Almost all have been dismissed.
In a Facebook post after the meeting, Basha said that the April 25 elections "cannot be called a closed chapter" for the Party and has vowed to continue investigating electoral crimes.
The Albanian opposition renounced their seats and left the parliament in February 2019, leaving the legislative branch to the ruling Socialist Party and a few opposition deputies who disobeyed their parties' decision. It came after protests demanding Prime Minister Edi Rama's resignation, whom they accused of rigging the last general elections in 2017.
In 2019, the opposition also boycotted local elections amidst more protests demanding Rama to resign. The government nevertheless held elections and an uncontested Socialist Party won in all municipalities with 23 percent of Albanians showing up to cast their votes.
The opposition claims that the Socialists also rigged the 2021 general elections but they haven't so far suggested that they will continue their boycott of parliament.