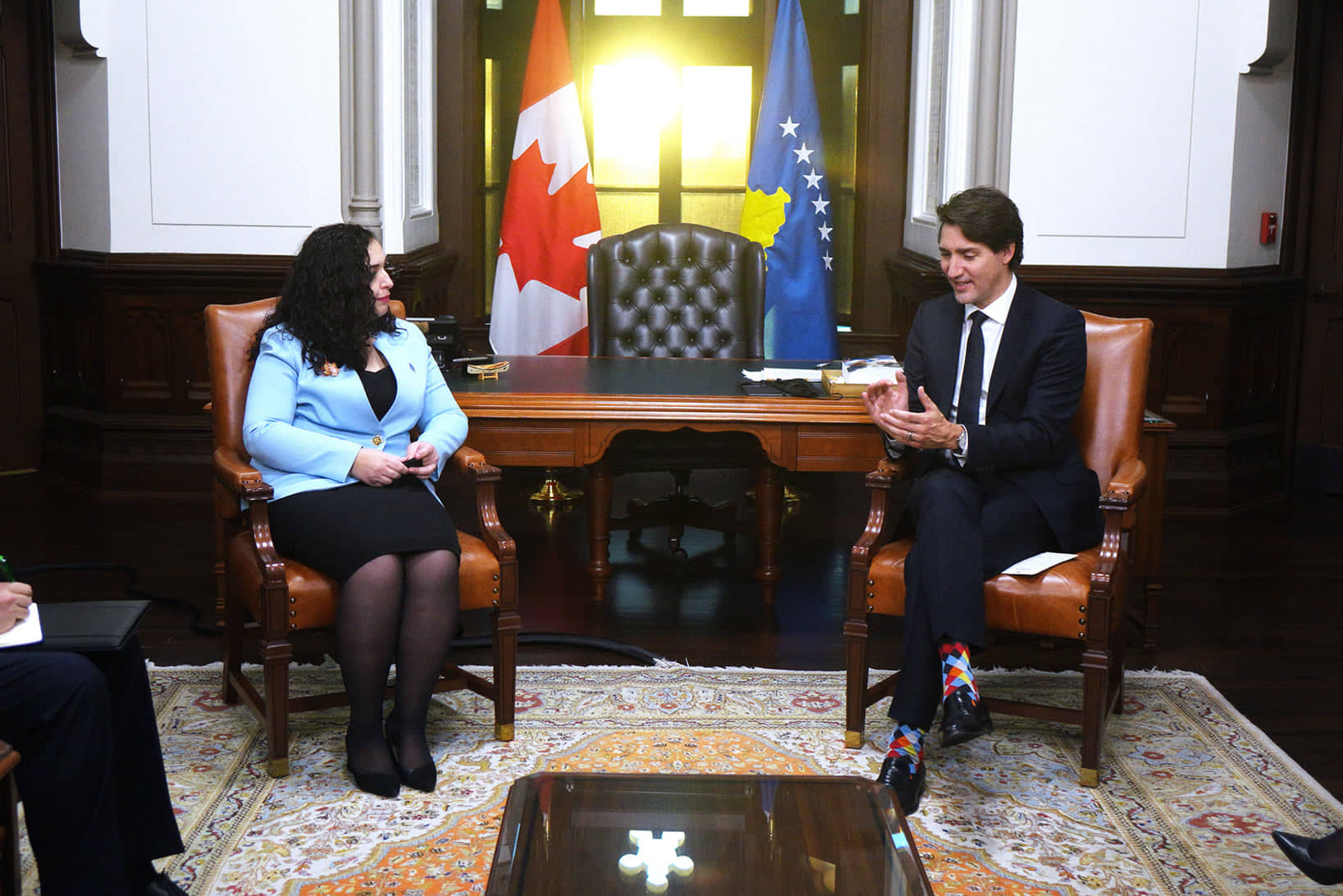 Canadian Prime Minister Justin Trudeau has reaffirmed his country's commitment to advocate for the recognition of Kosovo and its membership in international organizations.
Kosovo's President Vjosa Osmani met with Trudeau in Ottawa on Tuesday, following her participation in the annual Halifax International Security Forum.
Kosovo gained independence from Serbia after a brutal war in 1998-1999 that left over 13,000 dead, mostly Kosovo Albanians. In 2008, Kosovo declared independence, and is not recognized by over 100 countries of the 193 UN member countries.
During her visit, Osmani awarded the Canadian Armed Forces with the Presidential Military Medal for their more than two decades of service in Kosovo since the country's liberation from Serbian rule.
The two leaders discussed threats against stability in the Western Balkans, and stressed the need for dialogue and cooperation to overcome current tensions.
Osmani emphasized that Serbia's aggressive behavior, supported also by Russia's influence in the region, is a threat to the region's stability and in direct opposition to Euro-Atlantic values.
The president also presented Trudeau with Kosovo's priorities in the fight against corruption and reforms for the country's economic growth.
The Canadian leader reaffirmed his country's strong support for Kosovo's recognition  and integration into the European Union and NATO.
They discussed their shared priorities, including women's empowerment, environmental protection and climate change, and respect for diversity, rule of law, and democracy.