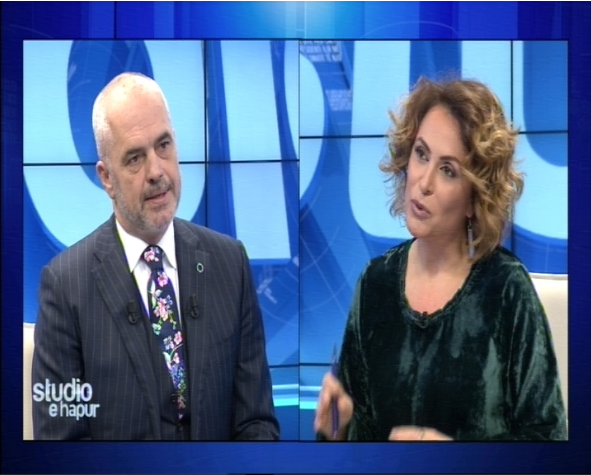 Prime Minister Edi Rama has apologized for this insults to the Italian journalists of the program Le Iene, whom several days ago he called "part of the dumpster."
Le Iene had transmitted a program on Italian TV, showing the usage of child labor in the chrome mines of Dibra. During a meeting with an "ordinary" family in Dibra, transmitted live on his ERTV channel, the Prime Minister had declared the following when asked about the transmission:
I've become angry with some Italians, because also there there are as many dumpster as you like. They had made a dirty reportage about children collecting chrome with old footage. Horrible… horrible! What can you say. Dumpsters everywhere!
Invited in the program of journalist Eni Vasili, Prime Minister Rama was confronted with a short video clip of Italian journalist Alice Martinelli, who provided evidence that all the material had been shot in October 2017.
Confronted with these facts, Prime Minister Rama formulated an excuse and and something of an apology:
The truth is this: I took it as information, without seeing the reportage I talked with prejudice and have made an unwanted error. It is an error and I accept I made a mistake.
The Prime Minister, however, failed to address the matter of the Italian reportage, namely the child labor in Dibra.
The silence of the government in the face of the exploitation of children in dangerous working environments is nothing new. When 17-year-old Ardit Gjoklaj was killed on a municipal landfill in Tirana, Mayor Erion Veliaj failed to take an responsibility or undertake any action to prevent children from being exploited.
Faced with criticism of his government and the ongoing investigation of its criminal elements, Prime Minister Rama has in recent weeks frequently attacked journalists, including at the opening of the EU–Western Balkans Media Days.