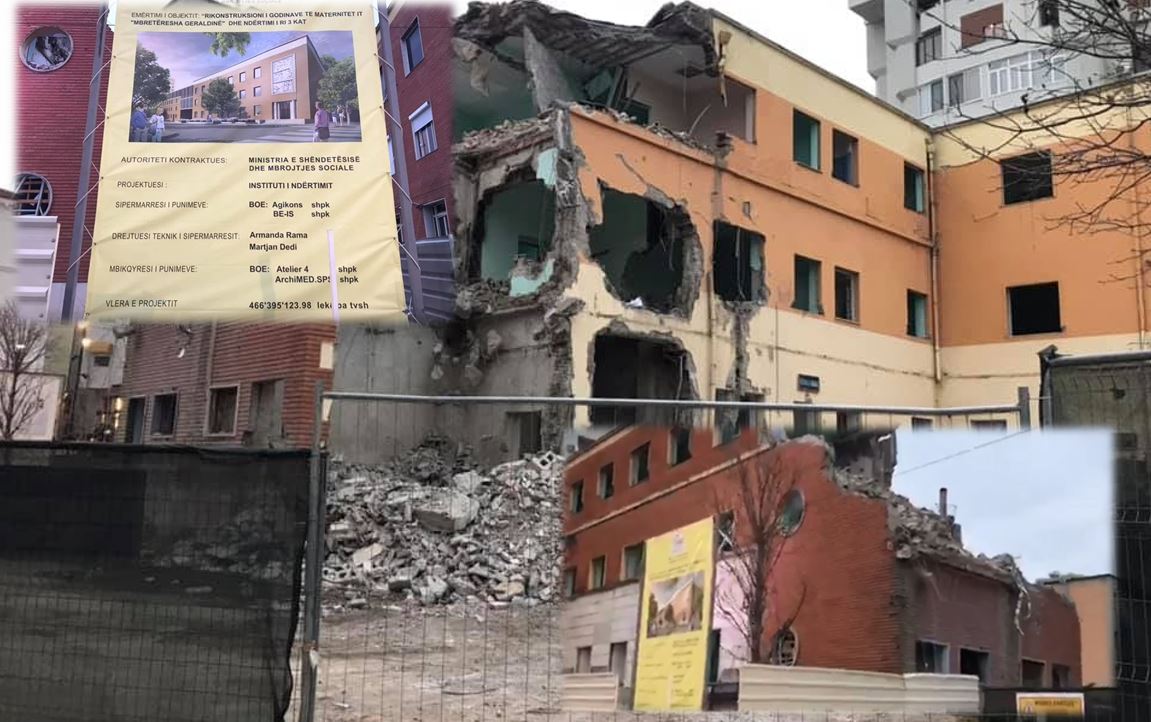 The Albanian Institute of Culture Heritage has stated that reconstruction works near the protected "Mosaic" and at the maternity hospital building in Tirana, pose no risk to the protected heritage units.
Concerns were raised this week among the public when photos and videos emerged on social media, showing the partly demolished maternity building, and ongoing works near the "Mosaic".
The head of the institute, Arta Dollani explained on Wednesday that reconstruction works in both sites are being overseen by her agency.
She defended the demolition of the protected "Queen Geradine" Maternity Hospital building, which caused public reaction from dozens of architects and activists who denounced the demolition on social media.
She justified the demolition with damages suffered during the November 2019 earthquake.
"The project was approved a year ago, and it is a reconstruction that is being done due to damage from the November 2019 earthquake," she said.
Dollani stressed that they will save "the front part, the bas-relief" on the building, all the while admitting that "the maternity hospital is a cultural monument of the second category".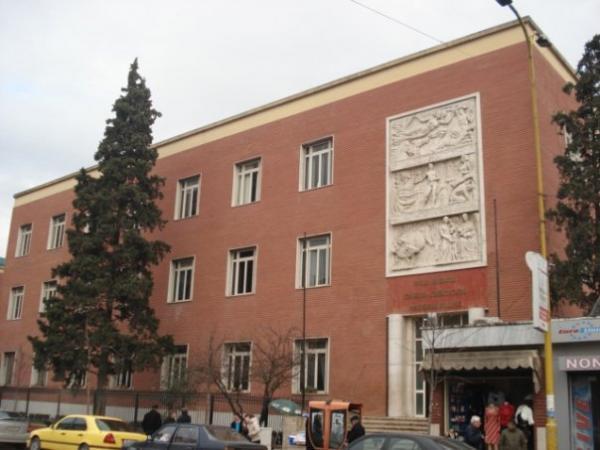 The Albanian Union of Architects, Urban Planners, and the Forum for the Protection of Culture Heritage, voiced their concerns over the "continual and unprofessional intervention" in Albania's historical and culturally significant sites.
They denounced the suspicious demolition of the building and the alleged lack of professional expertise involved in the project. Pointing at the demolition during night hours, they blasted the lack of transparency by the government: "especially since everything happens at night, without transparency and under pandemic restrictions."
"The silence of specialized state institutions for the protection of cultural heritage remains quite critical, a silence that makes them co-responsible in this illegal act," they concluded.
Dollani also spoke of the Tirana "Mosaic" monument, where construction works are also ongoing.
"We have followed the works near the mosaic, they are infrastructure and rehabilitation work," she said. "It is about a rehabilitation intervention in the area, public spaces that are being rehabilitated."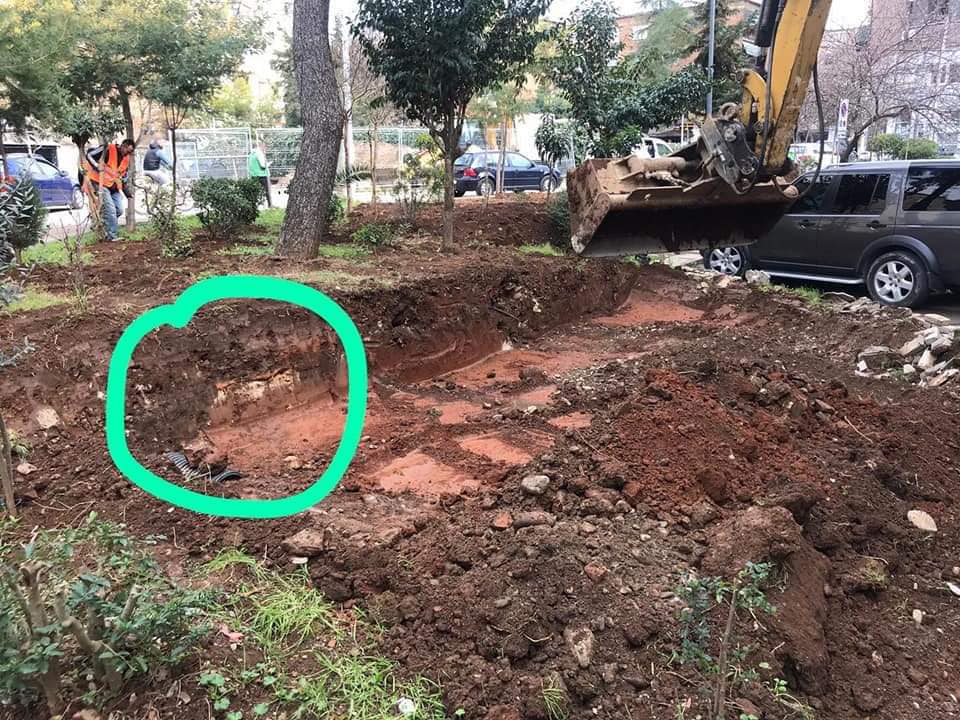 She added that work at the Mosaic is suspended, as archaeologists have spotted "some structural layers".
The monument known as the "Mosaic" of Tirana is believed to date back to the 3rd-century, and is one of the oldest archeological sites in the capital. It was designated a first category cultural monument in 1973.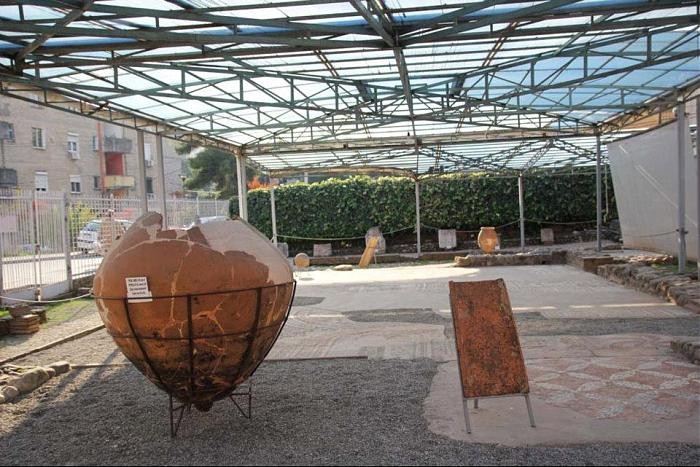 Read more: Protected Public Building Partly Demolished in Tirana, Government Remains Silent