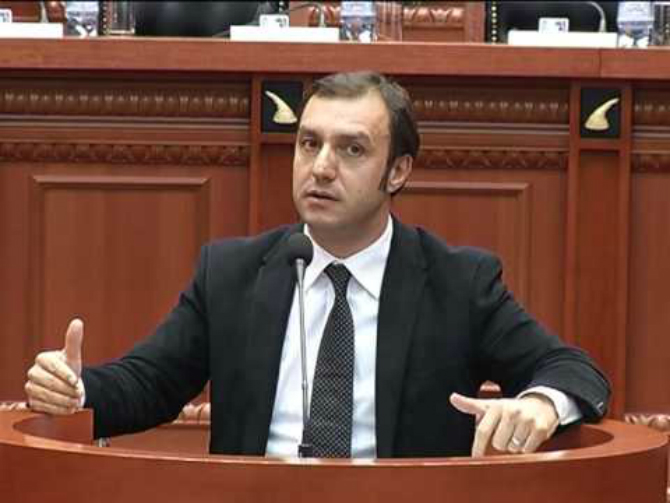 Today Socialist Party (PS) Deputy Eduart Shalsi, one of the three co-authors of the new law on waste management, has called the activists who oppose the law "crybabies," while referring to the deputies of the opposition as "intriguers and speculators."
During an interview in the courtyard of the Parliament, Deputy Shalsi stated:
The answer of the EU [about the waste management law] has been clear. I feel sorry because the few crybabies that have been left on the roads and those few intriguers and speculators who are still in Parliament have used this issue not with the aim to keep Albania cleaner, but only because of there narrow personal profits.
In fact, the answer of EU regarding the law undermined one of the main arguments of the government, namely that that the law would be "a condition for the integration into the EU."
Independent from the answer of the EU, the government claims that the waste management law is conform the "European regulations." However, the recent Progress Report of the European Commission emphasized that Albania still hasn't developed "the necessary infrastructure, institutions and a system for monitoring control and reporting of waste movements." And that the "institutional capacity to manage waste still remains weak at all levels."
Deputy Shalsi was one of the most prominent voices against the law on waste imports proposed in 2011 by the Berisha government.