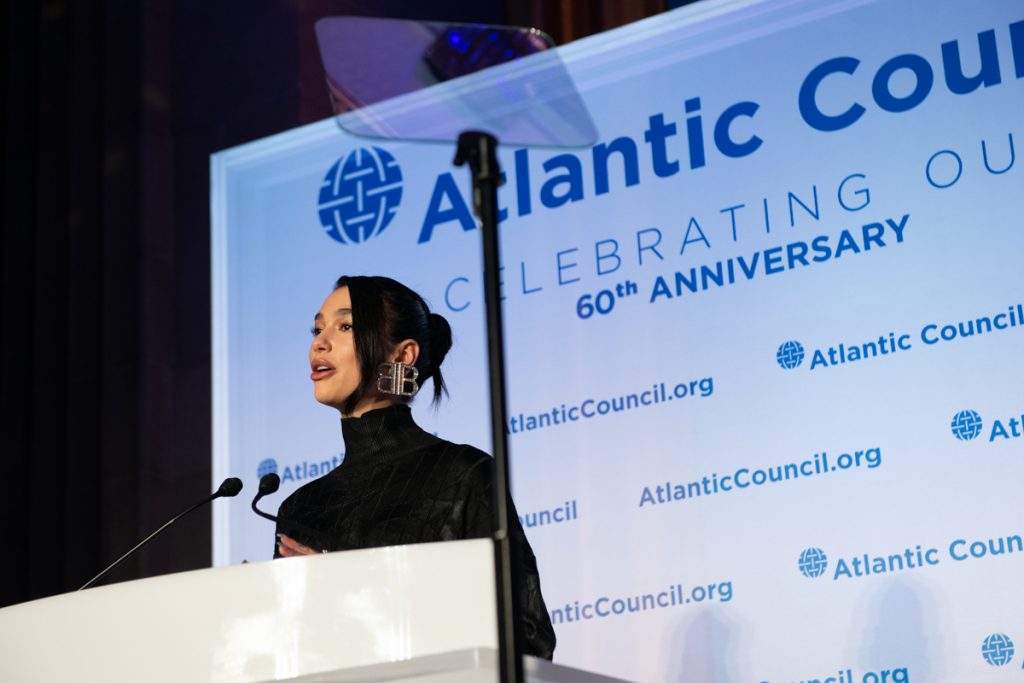 World-famous pop singer and Kosovo Albanian Dua Lipa won the Atlantic Council 2021 Distinguished Artistic Leadership Awards. They used her thankyou speech as a chance to draw attention to the plight of her country and call for visa liberalisation.
She was honoured as a "great artist" but as the founder of the Sunny Hill Foundation, which works to reduce poverty, injustice, and inequalities in Kosovo. The Council thanked her for using her "time, talent, and resources to make the world a better place."
"I come from a place most of you will have heard of but perhaps not in the way I am about to describe," she said, before going on to say, "wouldn't it be fitting if Kosovo could take its place within that peaceful union, thrive economically alongside its neighbours and heal the hurt of conflict?"
She added, "Young people struggle to find work, and their opportunities are hampered by restrictions that make it difficult to travel for work or pleasure. After fulfilling all the criteria, the European Commission recommended visa liberalisation for Kosovo more than three years ago. So do you think we could get that done now? Or…"
"Wouldn't it be fitting if Kosovo could take its place within that peaceful union, thrive economically alongside our neighbors, and heal the hurt of conflict? With that vision in mind, I accept this award with gratitude for all the young people of Kosovo." – @DUALIPA #ACawards pic.twitter.com/TCyT1B9Vzp

— Atlantic Council (@AtlanticCouncil) November 11, 2021
Lipa also mentioned her "immigrant work ethic', calling it a gift that was passed down the generations.
The singer's parents are from Kosovo, where her grandfather was a historian. He lost his job when he refused to rewrite history under Serbian occupation. Her parents left the country in 1992, bound for the UK, in search of safety as strongman Slobodan Milosevic stoked ethnic tensions. 
The Council acknowledged that she brought great joy to the world during the COVID-19 lockdown, giving inspiring performances from her flat in London and raising funds to fight the virus. In addition, they highlighted she had eight Grammy Award nominations and three wins.
"It's perhaps by tapping her pride and her family's heritage from Kosovo that she can help her fans look beyond daunting circumstances to envision an optimistic future. Dua is an inspiration to young women around the world, which is why it is so fitting that she's accompanied this evening by President Vjosa Osmani of Kosovo, the youngest elected head of state in the world," Damon Wilson, one of the hosts, announced.
He added that Kosovo relies on support for
She added that "Kosovo is a beacon of hope and a beacon of democracy. Just thirteen years on from our declaration of independence, today we have the kind of institutional stability that many countries can only dream of."
Osmani also took a swipe at "those that try to dim our lights", noting that they are not in the same room, and "Kosovo's people and its leadership will not give up on our country's right to exist at any cost."
She called on the EU Member States to deliver on their promise to grant visa liberalisation to citizens.
Other winners included European Commission President Ursula von der Leyen, leaders of Pfizer Professor Sahin and Dr Tureci and co-founders of BioNTech.