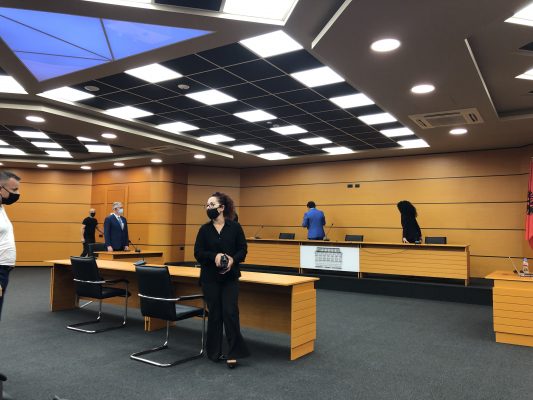 The Independent Qualification Commission (KPK) has confirmed Durrës Appeals judge Anita Mici for duty.
The ruling was taken by the vetting body made up of Lulzim Hamitaj, Brunilda Bekteshi and Olsi Komici.
KPK found no discrepancies with the judge's wealth declarations and dismissed the National Security Agency's (DSIK) negative report on her. The Commission asked the High Justice Inspectorate (ILD) to inspect Mici's ruling that released Lulzim Berisha, the head of a Durrës criminal gang, who was charged with five accounts of murder, among other crimes.
Anita Mici studied at the School of Magistrates in 2002-2005 and was initially appointed as a judge in the Shkodra Court. In 2010, Mici was transferred to the Durrës Court, and in 2016, she was decreed as a judge at the Durrës Appeals Court.