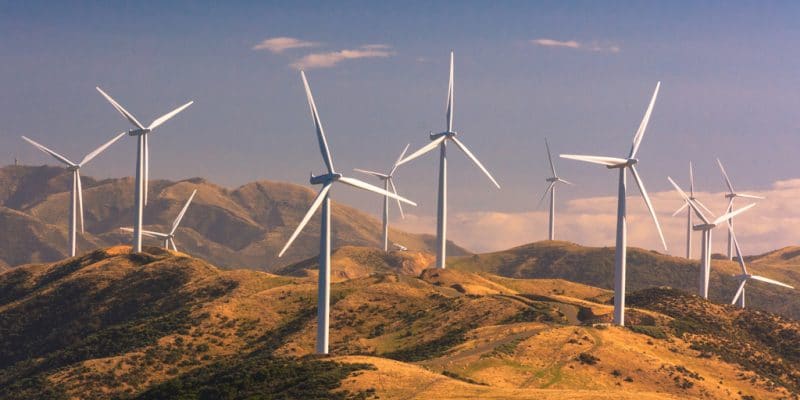 Governments of the Western Balkans, particularly Albania, must expedite reforms, including those in clean energy and renewables, to reap environmental benefits but also improve living standards, European Investment Bank (EIB) Vice President Lilyana Pavlova told Exit in an interview.
Earlier in 2022, the EIB launched a new branch, EIB Global, which focuses on activities outside the European Union, including the Western Balkans, where it is engaged in several initiatives.
As a contracting party of the Energy Community, Albania, which opened EU accession talks in July, is supported in aligning its national legislation with the EU's, including the implementation of the Energy Performance of Buildings and Energy Efficiency Directives. 
"As the EU Climate Bank, EIB is already working across the region on deploying clean energy, particularly wind and solar. In order to be able to use more energy from renewable sources, we will continue to also invest in electricity networks and upgrade and expand storage infrastructure that will help boost energy security." 
"The governments should expedite the reforms needed to improve the capacity to reap the maximum benefits of these investments for citizens and businesses," Pavlova said.
She added that it is crucial to continue working on increasing the competitiveness of regional economies through the green transition and adherence to EU standards.
This, she stressed, is "vital for creating a better business environment and living standards for people in the region, and for improving employment prospects for highly educated and young people who account for around 40% of emigration from Albania".
Some 700,000 Albanians have left the country in the last 10 years, rising to 1.4 million since the fall of communism in 1991. This summer saw up to 14,000 Albanians flee to the UK via irregular routes, with many seeking asylum, much to the chagrin of British authorities.
The EIB vice president explained that drivers of emigration from Albania and, to some extent, Kosovo include poor living standards, high unemployment rates among young people and a mismatch between labour market demands and skills acquired in educational institutions.
According to a recent announcement made at the EU-Western Balkan Summit in Tirana on 6 December, regional universities will be able to join the European Universities network, allowing students to follow classes in the EU both in-person and online, she said.
Albania has a different set of challenges
Back on the topic of sustainability, Pavlova recognised the immense potential for green energy in the region. In the case of Albania, she noted that due to its use of hydropower and the absence of gas and coal, its challenges are very different from the rest of the region.
"The country could become self-sufficient in clean energy and even a net exporter. Albania is among the European countries with the highest sunshine hours per year and has the highest potential for solar energy in the Western Balkans region," she said.
Combined with its significant hydropower capacity, it could become a "green battery for the wider region".
Albanian lakes face water shortage threatening hydropower production
But to really reap the rewards of solar and wind power in Albania, access to financing, reinforcement of the electricity grids, and public awareness of the benefits of renewables needs to be improved further, Pavlova insisted.
"The country has an excellent basis for decarbonisation, reflecting significant progress in recent years across different dimensions," she said, noting that Albania was "among the first in the region to adopt it's National Energy and Climate Plan" and also among the first to introduce renewable auctions for solar and wind energy based on a contract for difference support scheme.
But she warned against too much reliance on hydropower in Albania and called for a balance between hydro, solar and wind.
"To reliably balance large fluctuations in the electricity supplied from solar and wind power, a strategy needs to be developed for delivering dispatchable hydroelectric power during periods of little wind or reduced sunshine, as well as maintaining good interconnectivity with neighbouring economies for additional flexibility," she said.
But in the case of controversial small hydropower plants, which according to studies are not sustainable or practical, they "should undergo environmental and social impact assessments before construction".
In June 2022, the Albanian government said no hydropower plants would be built on Europe's last wild river, the Vjosa, following years of international campaigns from environmentalists. However, a large dam in the north of the country, Skavica, which when complete will displace up to 12,000 local residents, is expected to go ahead.
Rural Balkan communities fight back, and win, against hydropower plants
Improving energy efficiency
In Albania, it is not just about ensuring energy is clean and sustainable; a focus should be placed on ensuring that when it is used, it is not wasted, particularly in sectors with high consumption rates like residential and public buildings.
"In 2019, the residential sector accounted for 24% of final energy and 53% of electricity consumption. At present, solar and wind energy account for 2% of residential energy consumption. The renovation of existing buildings is key to reducing the energy consumption of buildings," she said.
As for schemes and subsidies designed to support consumers, these tend to be small and with multiple beneficiaries, she said. To maximise impact, they should be grouped under larger schemes to benefit from more financing from international finance institutions.
"The EIB Group is working closely with the European Commission and EU member states to ensure the successful roll-out of the Renovation Wave Initiative, which aims to double annual energy renovation rates in the next ten years. We aim to bring this experience to the Western Balkans countries," she said.
The initiative's annual meeting, which took place in November, underlined the urgent need to reduce the dependency on fossil fuels in the Western Balkans. This Initiative aims to help the most coal-dependent regions to move away from coal towards a carbon-neutral economy while ensuring that this transition is just.