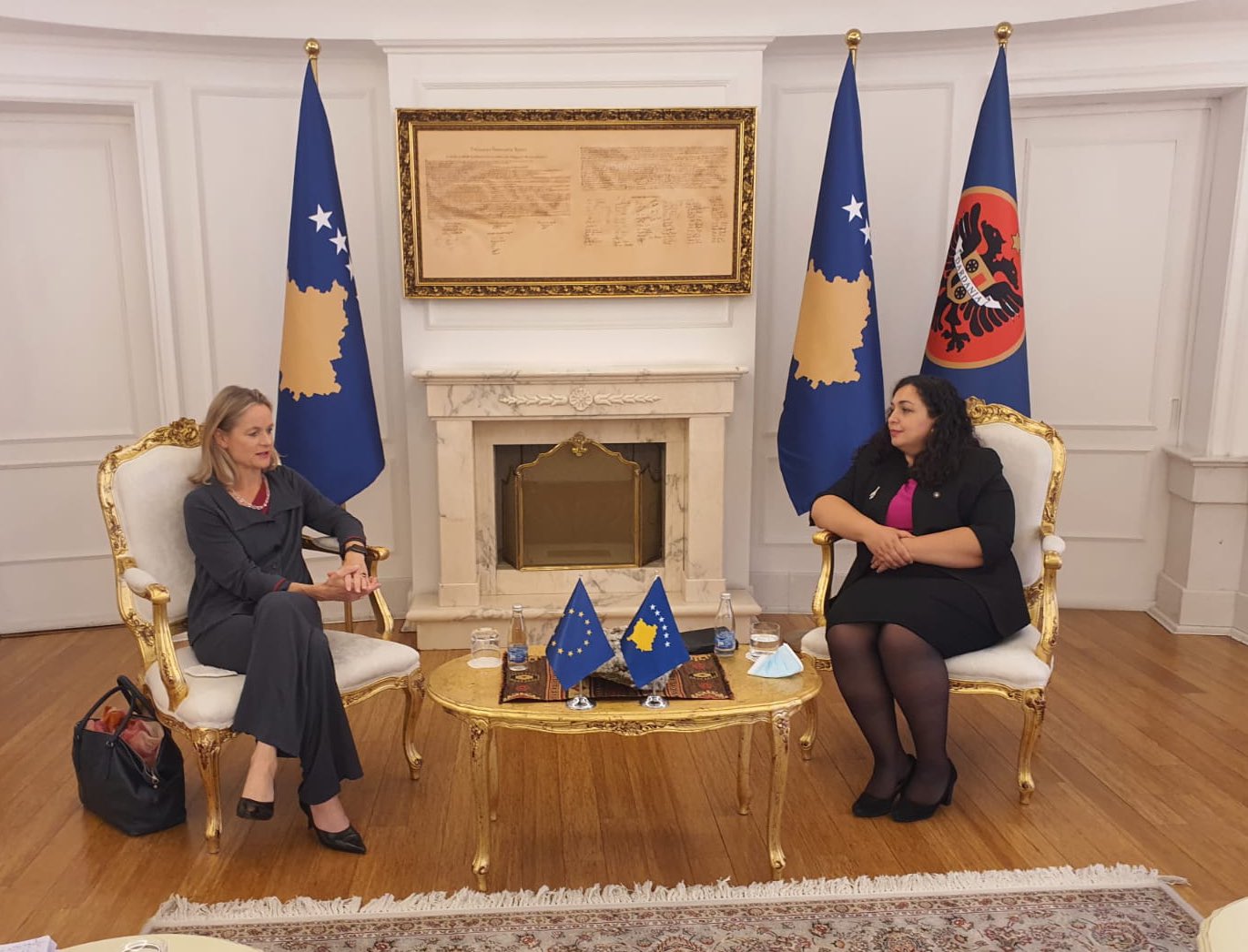 The European Parliament Rapporteur for Kosovo, Viola von Cramon, met with Kosovo institutional leaders on Monday.
"Very intense meeting today with the President of Kosovo Vjosa Osmani on EU support in Kosovo, Rule of Law, but also on the problems of illegal logging as well as on the potential of agriculture," von Cramon wrote in a Twitter post.
She added that she was very "pleased to see those committed female leaders in the region".
Von Cramon discussed with Prime Minister Albin Kurti his meeting with Serbian President, Aleksandar Vucic, and the four proposals made by Kurti on the dialogue process.
"Prime Minister Kurti and von Cramon agreed that the new dialogue on relations between Kosovo and Serbia should be a constructive and clear process, from which the citizens benefit," reads a statement issued by Kurti's office on Monday evening.
According to the statement, Kurti talked about the need for Kosovo to transition into clean energy and the protection of rivers.
"Von Cramon said he appreciates the commitment of the Prime Minister and the government to support renewable energy projects," the statement notes.
Alongside the Minister of Culture, Hajrullah Ceku, and the Mayor of Prizren, Mytaher Haskuka, von Cramon visited the country's cultural heritage sites.
"Visited heritage sites, talked to Islamic, Orthodox and Catholic clerics, enjoyed traditional food. Briefed her on the safety and protection of Orthodox churches in Kosovo. Heritage unites us," Ceku said.
Von Cramon called the city a "great place for multiethnic life."
The European Parliament Rapporteur for Kosovo also met with representatives of other parliamentary entities.