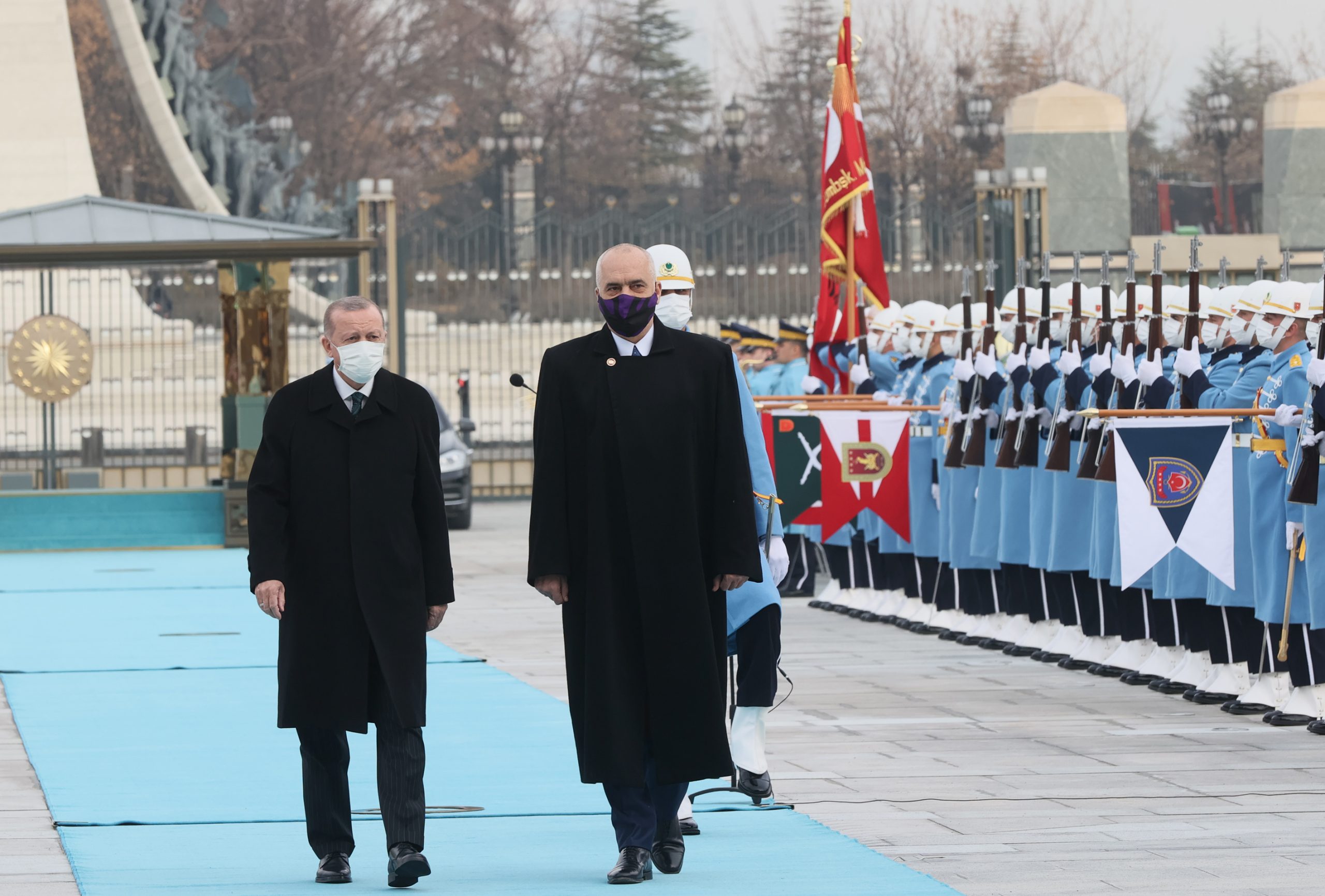 Turkish President Recep Tayyip Erdogan has welcomed Albanian Prime Minister Edi Rama with an official ceremony in Ankara on Wednesday.
The two leaders stood in front of the presidential guard of honor while national anthems were played, and then moved inside the presidential complex after the introduction of delegations.
Turkish ministers of foreign affairs, environment and urbanization, youth and sports, interior affairs, culture and tourism, education, health, transport, infrastructure, as well as their Albanian counterparts were present in the pompous ceremony.
The two leaders will hold a joint press conference after the meeting between delegations, the Turkish President's Office stated.
On Tuesday, the same office announced that Erdogan had invited Rama to visit him the next day. The two delegations are expected to sign a number of agreements, it added.
Among the main topics of discussion are expected to be developments between Albania and Greece regarding their expected maritime delimitation.
Rama spoke with the Greek foreign minister on the phone before departing to meet Erdogan.
Greece has announced it will pass in parliament next week the decision to extend its territorial waters in the Ionian Sea from 6 to 12 nautical miles. Rama has strongly supported the move.
Turkey and Greece and entangled in a dispute over maritime delimitation.