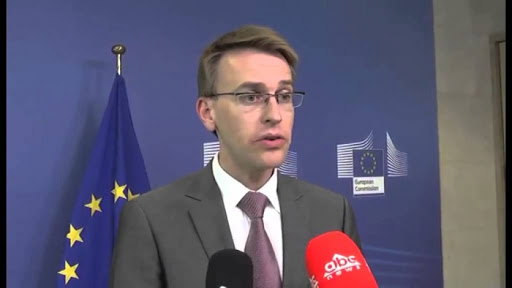 The European Commission has described as "baseless and defamatory" the allegations by the Alliance for the Protection of the Theatre against EU Ambassador to Albania, Luigi Soreca.
In a statement for media, EU Spokesperson Peter Stano said that "there seems to be a campaign directed against the Head of Delegation of the European Union in Tirana."
The Alliance for the Protection of the Theater has accused Soreca of influencing the Constitutional Court's decision on the demolition of the National Theater. However, they have presented no proof for their claims.
The EU Delegation to Albania rejected the group's claims and threatened to sue them for defamation.
In their statement, the Commission came out in full support of Soreca for the work he has done in Albania.
They also called on state and non-state actors to pursue the implementation of justice reform and vetting of the judiciary, saying they are "already yielding first tangible results and they cannot be derailed or slowed down."