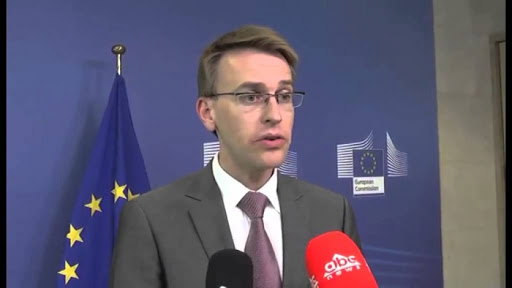 The European Commission has called for the depoliticization of sports after Serbia prevented Kosovo's team from participating in the 2021 World Boxing Championship being held in Belgrade.
EC spokesperson Peter Stano said that "the Kosovo Boxing Association [should] not be treated differently from the delegation of any other member of the Association and that Kosovo [should] be allowed to participate on an equal footing."
German to Kosovo wrote on Twitter that "politicising sports is never a good idea."
Both representatives spoke broadly about the need for cultural and athletic exchange to foster international collaboration between countries, but chose not to specifically condemn Serbia for its decision to ban Kosovo's team.
Over the weekend, Kosovo's national team was turned away at the Serbian border on three separate occasions.
Serbian authorities first refused to let the athletes enter Serbia wearing Kosovo's national symbols. However, the team was barred entry even after removing their uniforms.
On Saturday, the International Boxing Association released a statement, writing that it "expects that the Kosovo Boxing Federation's delegation [be] treated no differently than the delegation of any other AIBA member."
However, Kosovo's team was turned away at the border two more times after AIBA's statement and the opening ceremony and the first matches in Belgrade proceeded without delays.
Albania's national team also threatened to quit the championship if Kosovo's exclusion persisted.