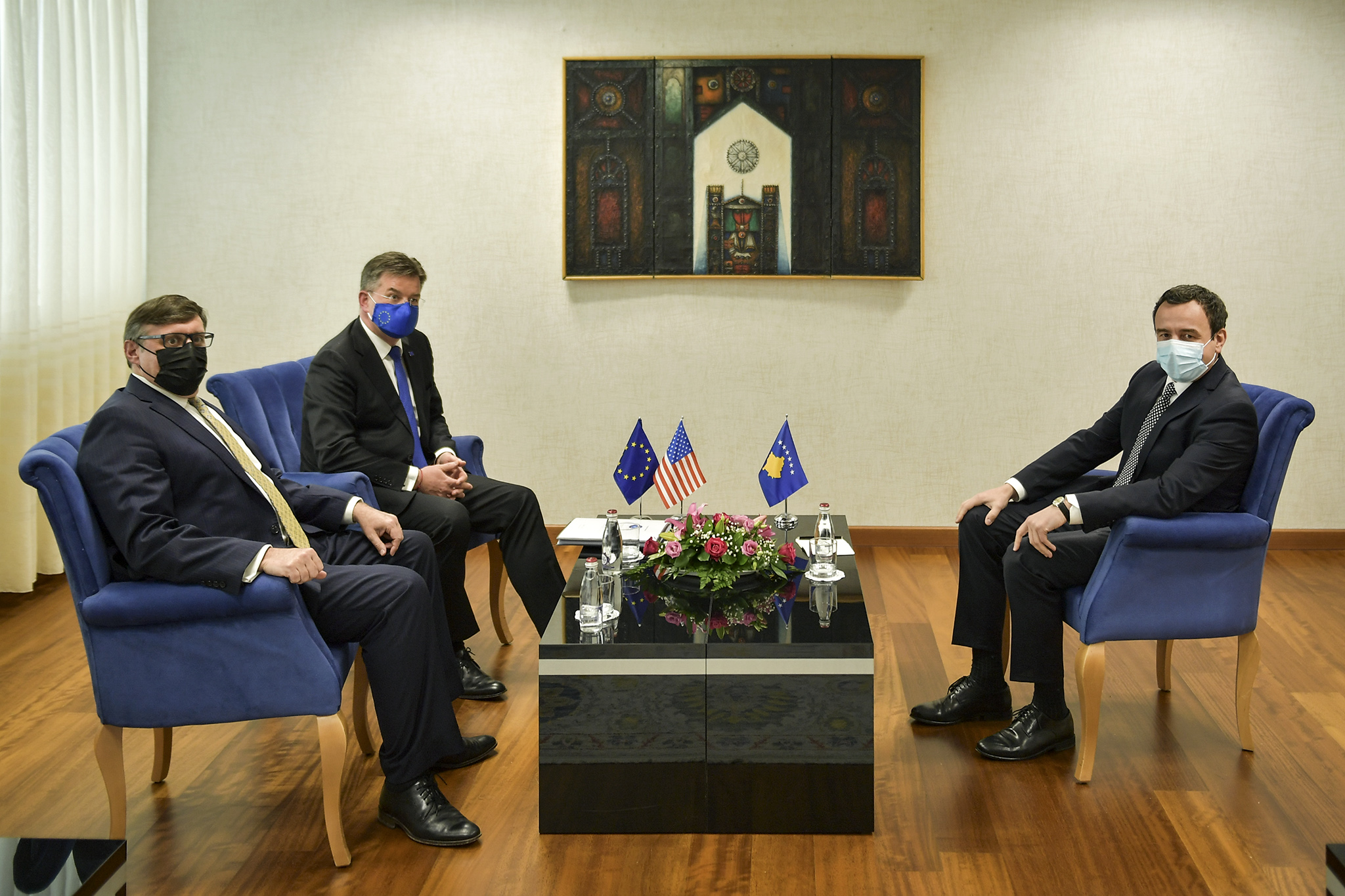 The EU Special Representative for the Kosovo-Serbia dialogue, Miroslav Lajcak told media on Tuesday that the main purpose of his visit to Kosovo was to prepare the first Kosovo-Serbia high level dialogue in Brussels.
Lajcak said that the meeting between Kosovo's Prime Minister Albin Kurti and the Serbian President Aleksandar Vucic will take place "in several days" in Brussels.
He also mentioned that there is an increased interest in the region among the EU member states, referring to two meetings held between the 27 EU foreign ministers where the Western Balkans were discussed, as well as a Western Balkans summit to be organized in October.
"I really hope that the dialogue will be one of the good examples of the positive developments in the process of the normalization of relations between Kosovo and Serbia," Lajcak stated during his joint press conference with the US Deputy Assistant Secretary of State, Matthew A. Palmer.
Palmer commented that the US strongly supports dialogue between Kosovo and Serbia, emphasizing that the goal is "the full normalization of relations" and "the mutual recognition" between two countries.
"The US is not a party to this dialogue, but we are partners in this process, and actively engaged in working with both Belgrade and Prishtina, and working with Lajcak and his team in support of reaching an agreement on the normalization of relations," Palmer said.
Asked about the establishment of the Association of Serb-Majority Municipalities (ASM), Palmer stated that "the form that [the association will] take is the form that is agreed by both parties."
Kosovo and Serbia signed the ASM agreement in 2013. The agreement was approved by Parliament with two-third of the votes.
In 2015, Kosovo and Serbia agreed on the principles for the establishment of the ASM. In December 2015, the Constitutional Court found that 23 items of the ASM agreement were not in line with the Constitution of Kosovo.
During their visit to Kosovo, Lajcak and Palmer held meetings with Prime Minsiter Albin Kurti, President Vjosa Osmani, Deputy Prime Minister Besnik Bislimi and the Deputy Prime Minister and the Minister of Foreign Affairs, Donika Gervalla.