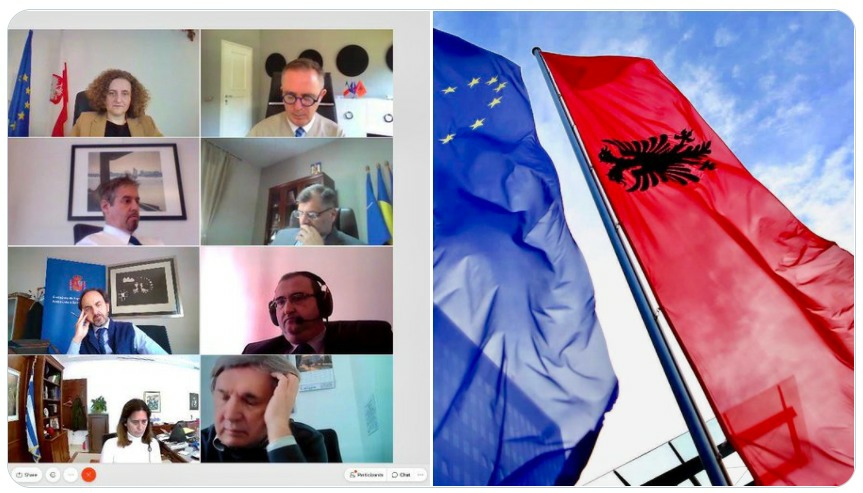 The European Union will deploy 50 teams to observe elections in Albania on April 25.
EU Ambassador Luigi Soreca announced they will support the OSCE/ODIHR mission, who will monitor elections throughout Albania.
"Today the EU Heads of Missions to Albania met again to wrap up preparations in view of next Sunday 25/4 elections. The EU Diplomatic Watch will deploy 50 teams in polling stations throughout Albania during voting and counting procedures, in support to OSCE/ODIHR Mission," Soreca tweeted on Wednesday.
He has stated earlier that he and other ambassador colleagues will visit polling stations on the election day, and called on people to exercise their right to vote.
OSCE/ODIHR is expected to bring in 200 observers for the day. The head of mission in Albania, Urszula Józefa Gacek said the observer mission will stay in the country until May 17 to assess the compliance of Albanian elections with international standards.