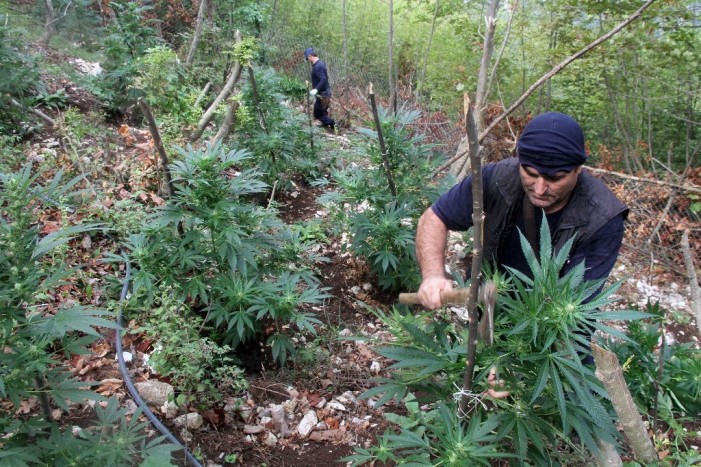 According the recently published European Drug Report, increased cannabis cultivation is changing cannabis trafficking routes into the European Union:
Recent reports indicate changes in cannabis trafficking routes, with increases in the trafficking of both herbal cannabis and cannabis oil from the western Balkans, notably Albania, linked to increased cannabis cultivation in those countries.
At the same time, there is drop in seizures of cannabis in Europe, because of " initiatives to tackle large-scale production in countries outside the European Union, such as Albania."
A similar report from Europol, published in March, shows that Albania has become a crucial link in cannabis and drug traffic in Europe.
Former Minister of Interior Affairs Saimir Tahiri, currently campaign manager for the PS in Tirana, always claimed that he had the cannabis situation under control, until the moment his successor Fatmir Xhafaj revealed that Tahiri's State Police had been involved in drug trafficking, and the Ministry admitted that a famous "report" in which it was claimed that 99.8% of the cannabis fields had been destroyed was in fact fake.
The representation of the EU in Albania, including EU Ambassador Romana Vlahutin, has consistently refused to address the problem of drug cultivation in Albania and has not responded to either the Europol report or the European Drug Report.