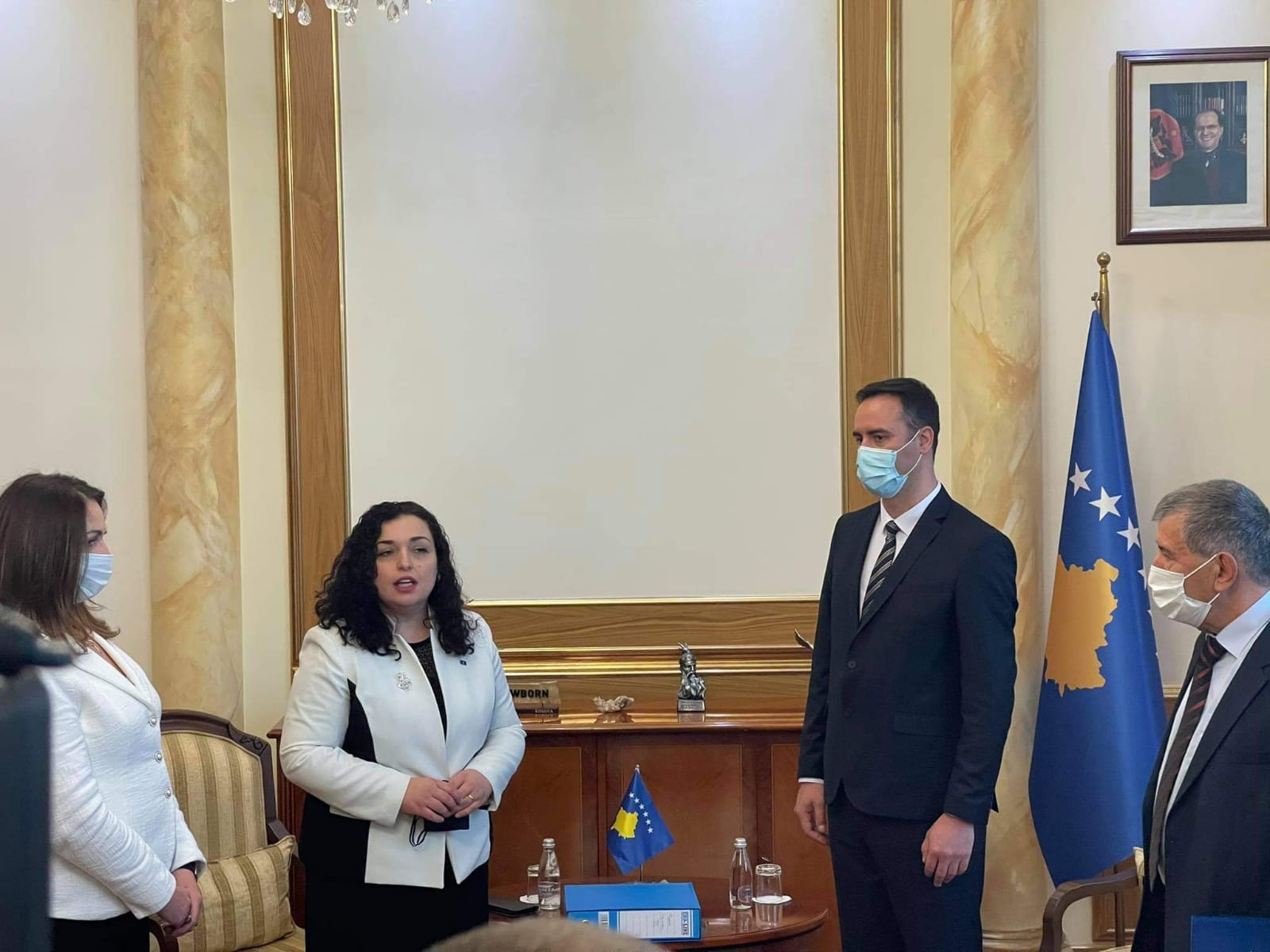 Glauk Konjufca, the newly elected Speaker of Parliament, took over the post of Acting President from his predecessor, Vjosa Osmani.
The event took place on Monday, after the Assembly of Kosovo was constituted and elected Konjufca with 69 votes out of 120 MPs.
Osmani took over the office following the resignation of Hashim Thaci, after war crime charges were raised against him on November 5.
Article 90 of the constitution prescribes the the transfer of power as follows:
"If the President of the Republic of Kosovo is temporarily unable to fulfil her/his responsibilities, he/she may voluntarily transfer the duties of the position to the President of the Assembly who shall then serve as Acting President of the Republic of Kosovo."
The new president must be elected by a two-thirds majority of all MPs, or 80 votes.
If a two-thirds majority is not reached by any candidate in the first two ballots, a third ballot takes place between the two candidates who received the highest number of votes in the second ballot, and the candidate who receives the majority of all deputies of the Assembly shall be elected as President of the Republic of Kosovo.
If none of the candidates is elected on a third vote, the Assembly dissolves and new elections take place within 45 days.
Vjosa Osmani is the only candidate for President so far but it's not clear whether she will be able to get enough support by other political parties.