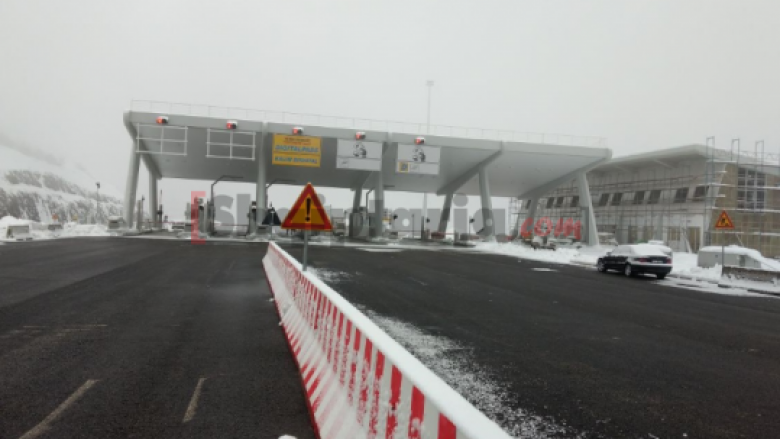 On September 17, every car that will pass the Rruga e Kombit will pay €5 (630 lekë) per trip. On June 22, three months after the protest against the high tariffs imposed by the government, and the illegal arrests of several protestors, the government decided to lower the tariff for local users from the Kukës to 100 lekë per trip.
The €5 toll fee will make the Rruga e Kombit the most expensive toll road per kilometer in Europe.
To make matters worse, the Minister of Finance and Economy Arben Ahmetaj has now promised that the state will compensate the concession holder of the road for the difference between the lower 100 lekë fee and the regular €5. The total cost for the state budget for the coming 30 years will be €48.5 million.
In other words, the toll fees have not been "lowered" at all; they are still paid for by the Albanian citizens.
However, something seems off in the number presented by Minister Ahmetaj. The difference between the regular and reduced ticket is €4.21. In order to arrive at a total of €48.5 million, this means yearly it is estimated 384.006 local car trip in the Kukës region are made using the highway, which averages at 1052 trips per day or 43 car trips per hour – 24 hours a day, 365 days a year.
By comparison, 140.687 people passed the Kosovo–Albania border in January and February 2018. If we average out at 2 people per car, this means 1172 trips per day. In other words, the compensation scheme "calculated" by the government, and paid for by the Albanian citizens, assumes that the inhabitants of Kukës, the poorest region of the country, make as many trips along the full length of the highway, as travelers to and from Kosovo. This seems difficult to believe. And there are no numbers or reports to back any of the government's claims.
Instead, it appears that the Albanian government is implementing the same scheme as with the "free" Check-Up concession, where the concession holder is paid millions of public money for delivering no service at all.