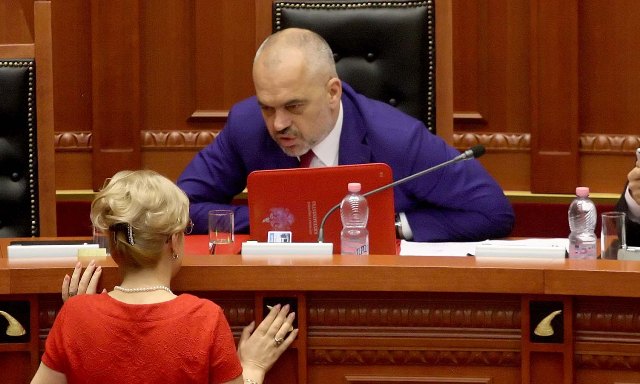 After pressure from civil society the Polytechnic University of Tirana (UPT) has recently published the members of its board of administrators. The board is the highest administrative body in the public university, which is nominally independent from the government.
But four out of the seven administrators turn out to be high-level bureaucrats from the Ministry of Education and Sports (MAS). This is in conflict with art. 48 of the Law on Higher Education, "the members representing the ministry responsible for education are established experts from academic, managerial, economical, and juridical fields."
These are the four members nominated by Minister of Education and Sports Lindita Nikolla:
Plarent Ndreca – General Secretary of MAS
Gerti Janaqi – Director of the Institute of Educational Development (IZhA) of MAS
Mirela Bimo – Director of Finances of MAS
Alqi Kushi – Director of Supporting Services of MAS
According to Rigels Xhemollari, civil society activist and lecturer the Aleksandër Moisiu University in Durrës,
this is not the autonomy but the capture of the university, these persons are in an open conflict of interest as dependent on Minister Nikolla, and this university needs to be liberated as soon as possible from the claws of directors with quadruple positions, who are nothing but experts in theft and the destruction of the educational system.