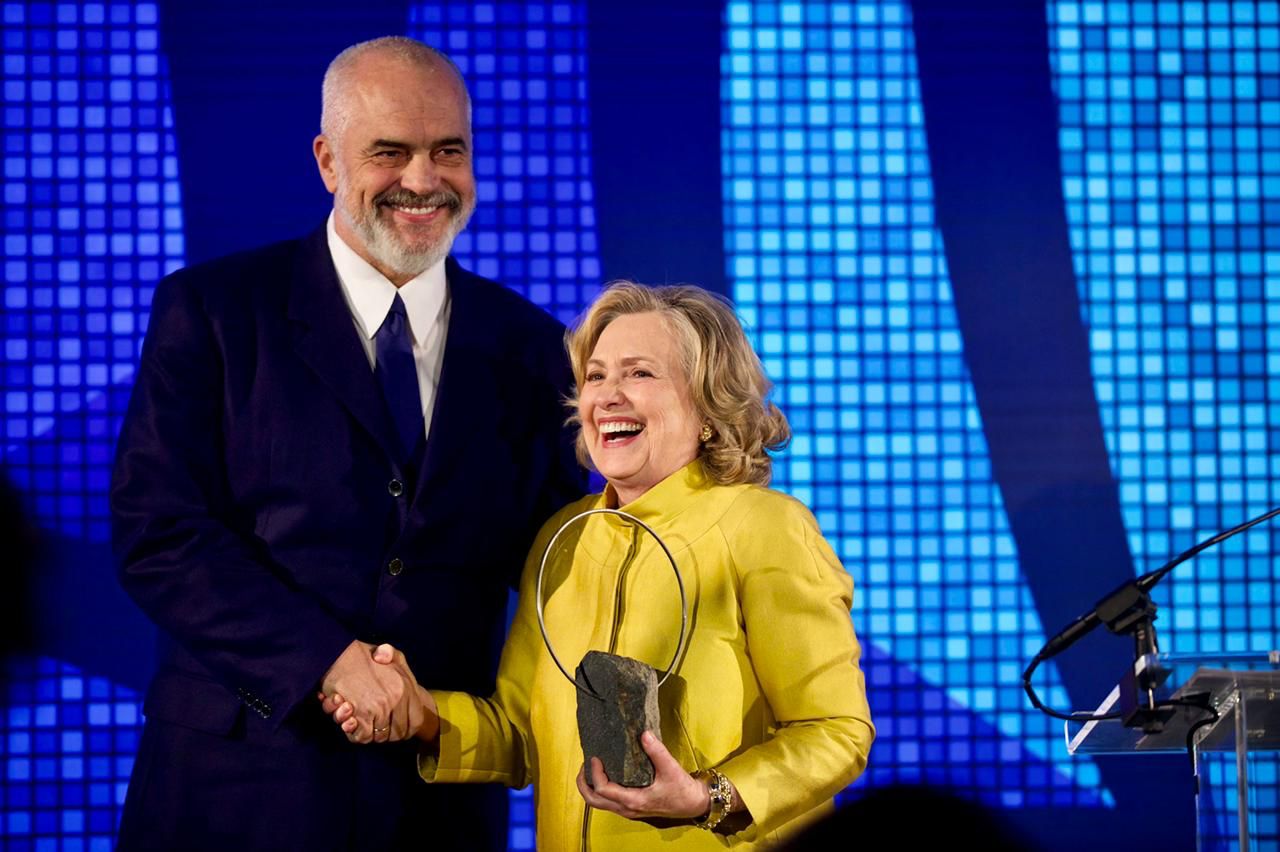 Hillary Clinton awarded Albanian Prime Minister Edi Rama with a "Global Innovator" award on behalf of the non-profit organization "Vital Voices" for his decision to receive afghan refugees.
In a ceremony held in New York on Tuesday, Clinton revealed that she had personally asked Rama to receive the refugees following the withdrawal of American troops from Afghanistan.
Albania has since received over 2,000 Afghanis who have fled the Taliban regime.
Clinton praised Rama's leadership and his regard to gender equality.
The Albanian leader said he had just done the right thing and fulfilled a duty as a NATO member after the alliance's withdrawal from Afghanistan.
Vital Voices was established in 1997 by the then First Lady Hillary Clinton and Secretary of State Madeleine Albright to foster progress for women rights.