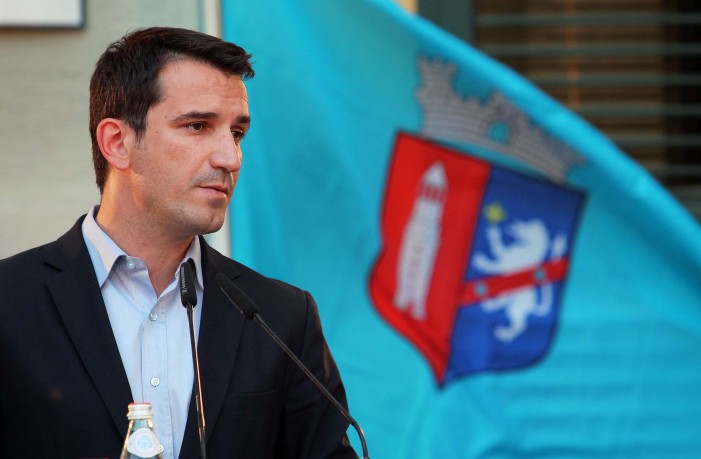 The debate on the 2018 draft budget is suffering from a complete lack of concrete taxation tariffs that would be paid by citizens in relation to the state's income and expenses. The issue of taxes is discussed only incidentally, usually in response to increases in tariffs. However, a wider debate about the entire Albanian tax system is absent.
The most obvious case is are the local taxes in Tirana, whose increase, since Erion Veliaj's rise to power in 2015, is the highest increase in local taxes in Albania. In most cases, these tax increases were unaccompanied by any supporting documentation that would justify the increase. They were not announced before they were ushered through the Municipal Council, or on dates, such as December 30, 2015 when public attention would be low. All to avoid accountability to the citizens.
Moreover, according to Open Data Albania, the Tirana Municipality is the main recipient of funding from the state budget, at rates three times higher that the second most funded municipality.
During his tenure as mayor, Veliaj pushed through the following tax increases, often without justification or after promising not to raise them:
Imposition of a new educational infrastructure tax for 7 years to pay for the school construction concessions. The tax is added to the water bill;
Imposition of parking fees on the main roads in Tirana;
Increase of tourist tax from 5% of the room price per night to 350 lekë for 4- or 5-star hotels and 150 lekë for other hotels;
After promising not to increase bus tickets, Veliaj raised them a week later from 30 to 40 lekë;
Increase in tax on usage of public space;
Doubling of taxes on outdoor advertisement;
Increase of the cleaning tax, again added to the water bill;
Doubling of the infrastructure tax for new buildings, which now funds already half of Tirana's budget;
Increase in building tax;
Increase in agriculture tax;
From April 2, 2017, the municipality decided in an agreement with several supermarkets that small plastic bags would cost 3 lekë, and large ones 5 lekë. In October Veliaj announced the same would be implemented on markets, without defining the precise scope of the order.
The municipality has justified this initiative, which it always referred to as an agreement between the municipality and "businesses," by stating that it would discourage the usage of plastic bags. No matter how noble this aim, the municipality has no legal competence over such issues, and is basically imposing a taxation on citizens that has no basis in Albanian law.
Furthermore, Veliaj increased the water price for many citizens with 50%, at a moment that it became clear that the Tirana Water Utility was faced with enormous debts because of mismanagement. Rather than reforming the company, Veliaj increased the water price even before the service had significantly improved.
All above-mentioned taxes and tariffs are only a part of what the average Tirana citizen is supposed to pay. Add to this the energy bill, income tax, healthcare contributions, car taxes, road taxes, toll roads, all kinds of fees for official documents, and so on.
This does not mean that all taxation or tax increases are bad policy. What is bad policy is implementing them without any clarity about their influence on the budget, what the money will be spent on, and how citizens will profit. Without any information, documentation, or transparency from the municipality all these tax increases remain an incomprehensible burden on the Albanian citizen, while state companies are mired in debt and corruption.