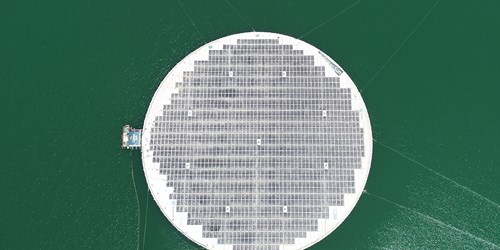 With the right investments today, the Western Balkans can achieve a carbon-free power system by 2045. The EU-Western Balkans summit is an opportunity to give the region's green energy transition a welcome push, writes Christian Redl.
Christian Redl is senior associate at Agora Energiewende, a German think-tank.
Western Balkans' power systems mostly rely on lignite and thus are the most polluting in Europe. The region aims to be climate neutral by 2050 and has started to shift the power sector towards renewables.
But the fossil energy crisis driven by Russia's war on Ukraine has complicated things. For example, the argument that domestic lignite is vital for a secure and affordable energy supply in the short term has resurfaced amid high energy prices and inflation.
EU leaders will meet their Western Balkan counterparts today in Tirana, Albania, to discuss the energy crisis, among other topics. The European Commission recently announced a 1-billion-euro energy support package for the region to protect the most vulnerable consumer groups from rising fossil fuel and electricity prices and drive investment in energy diversification.
Short-term support is necessary and the right thing to do in a crisis. The key is ensuring that the investments drive the green energy transition that will secure a sustainable and affordable power supply in the future.
Our recent study found that if Western Balkan governments invest in renewable energy, green hydrogen-ready infrastructure and storage technologies, the region can reduce cumulative gas demand by 50% and decarbonise the power system by 2045.
This "smart transition" would cut overall costs by 15% compared to a strategy that bets on fossil gas to replace ageing lignite plants. Deeper regional integration would further reinforce the security of supply.
How to get there?
A steep and rapid increase in solar PV and wind energy constitutes the basis of the power system transformation in the Western Balkans region. By 2025, annual PV installations need to reach 2.5 GW and wind deployment 600 MW, with both staying at their respective levels in the following years.
Targeted investments into energy storage capacity will enable rapid growth in solar PV, the most easily scalable renewable technology. Storage also lowers the need for hydrogen power plants to replace fossil gas infrastructure. Our study indicates as little as 200 MW of fossil gas plants and 2 GW of plants fuelled with green hydrogen for 2035.
To tackle the current energy crisis, the decarbonisation of power systems in Western Balkan countries should be accelerated. It will help save money and secure a stable and affordable power system moving forward and significantly contribute to the 2050 climate neutrality goal.
The EU and Western Balkans have a joint interest in speeding up the clean energy transition; this week's meeting is an opportunity to give it a welcome push. Clearly linking the short-term financial support for utilities suffering from high costs of their polluting asset base with robust commitments to invest in rapid scaling of renewables thus seems like wise counsel.