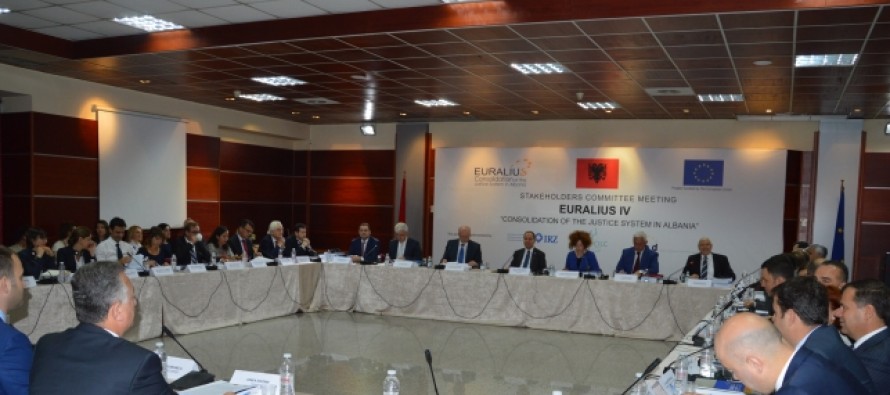 An internal document of the EU Delegation also shows that EU Ambassador Romana Vlahutin was informed already in March that High Prosecutorial Council and High Judicial Council would be formed only "by the end of 2018 or later."
The internal document on the "Status Quo of Justice Reform Implementation," dated March 29, 2018 and drafted by EU justice assistance mission EURALIUS, states that "there is a risk that the vetting of all priority assessees still takes significant time."
In addition, if not sufficient judges/prosecutors who applied for positions at the [High Judicial Council (KLGj) and High Prosecutorial Council (KLP)] from each level pass the vetting, the responsible bodies, i.e. High Court and the General Prosecutor, would have to open a call again for further candidates. These candidates would need to be vetted before the General Meetings may be reconvened. This may take other months and lead to an establishment of (one of) the Councils only by the end of 2018 or later.
This is a remarkable assessment, especially as several (international officials) have made the remarkable claim that the Special Prosecution Office (SPAK) and the National Investigation Bureau (BKH) would be installed before the summer of 2018. Both SPAK and BKH, as well as a new, legitimate General Prosecutor, can only be installed once the KLP is functional.
US Ambassador Donald Lu declared in early April that "the Special Prosecution Office (SPAK) and the National Bureau of Investigation (BKH) will be installed this summer."
Also in early April, Minister of Interior Fatmir Xhafaj made the same claim: "in the summer SPAK and BKH will be ready."
Both Ambassador Lu and Minister Xhafaj were well positioned to know the contents of the document drafted by EURALIUS. Together with EU Ambassador Romana Vlahutin, Ambassador Lu sits in the Management Board of the International Monitoring Operation (ONM) that oversees the vetting. And again together with Ambassador Vlahutin Minister Xhafaj attends the meetings of the EURALIUS Steering Committee.
So this leaves us with two options: Either EU Ambassador Vlahutin did not share the contents of the EURALIUS document with her closest collaborators in the Justice Reform, US Ambassador Lu and Minister Xhafaj, or Lu and Xhafaj consciously and on purpose misled the Albanian and international public about the progress of the Justice Reform.