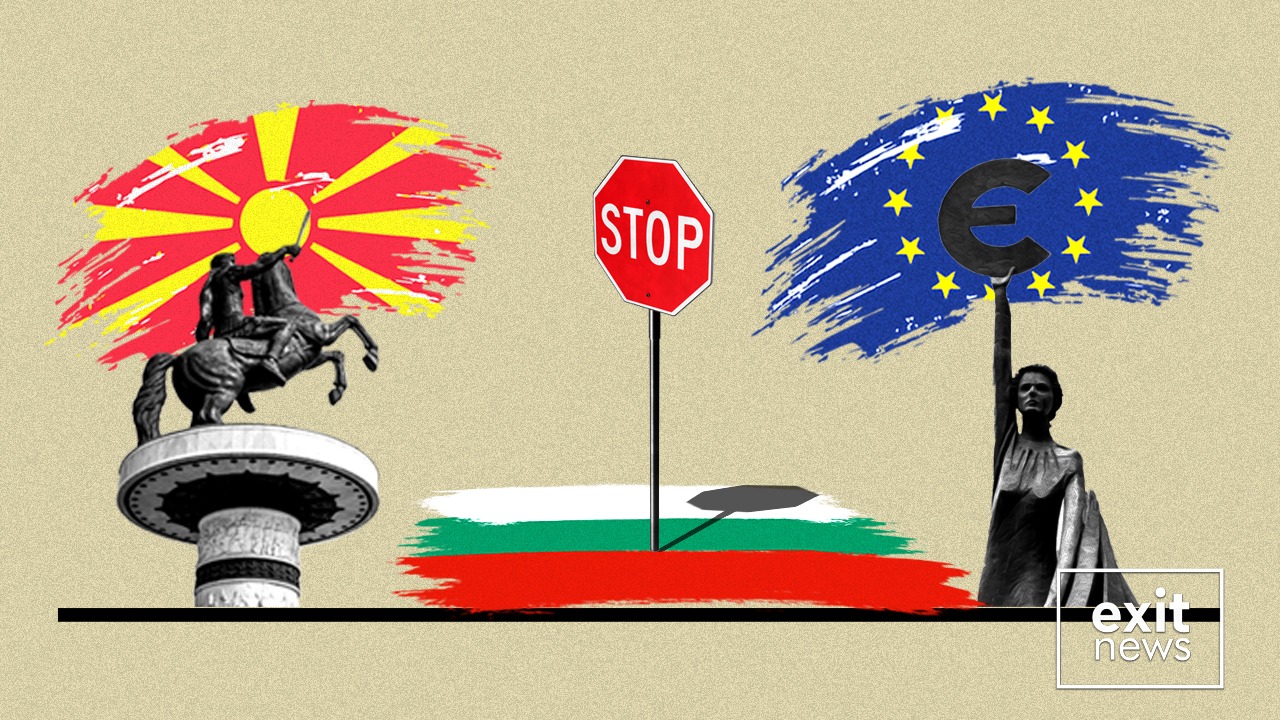 EU accession negotiations with North Macedonia should start immediately, and political issues with Bulgaria can be resolved as the chapters are opened, according to Metodija Koloski, president of the United Macedonian Diaspora.
UMD is a US-based NGO bringing together Macedonians from the diaspora to network, tackle issues, and contribute to the country's global community.
The country's EU path is currently blocked by a veto from Bulgaria, which insists on changes to the constitution to recognise the Bulgarian minority, remove 'hate speech' in textbooks, and resolve disputes over language and history. The veto also impacts Albania's EU path as the two countries' progress is linked.
The veto has led to a deadlock, essentially pausing enlargement despite pressure from the European Commission and other actors to continue.
In an interview with EURACTIV's partner Exit.al, Koloski was clear that there is plenty of time to discuss, compromise, and reach agreements on historical, cultural, heritage, and political issues once accession begins. Still, Bulgaria's current veto is resulting in severe social consequences for North Macedonia.
"The French veto and now the Bulgarian veto is not helping, the youth are becoming disillusioned, and the public rating on the EU is not very strong. I have been talking to people, and they're frustrated, you know?" he said, noting that the number of asylum cases filed by Macedonian citizens in the EU has skyrocketed in recent months. 
"We have lost hundreds of medical professionals, and I am concerned because my grandmother lives there, my parents want to retire there. If you are losing the best and the brightest of society, there is a problem."
One way to help the issue would be to unblock the accession process, open the chapters, and get people working on the remaining problems.
"Bulgaria, Greece, they have 72 opportunities to block the country. But they've decided from the get-go to stop the process before it is even started," he explained.
Asked whether there are any concessions North Macedonia should make in order to get things moving, Koloski said the country has already made a significant number of changes to meet the requirements of Bulgaria, Greece and others. In 2019, Skopje agreed to rename the country as North Macedonia, following an agreement with Greece. 
"If we continue making these concessions, what will be next? If we agree to these, how do we know what comes next and what they will ask us to do? We have made many changes, it is time to get things moving now and work out the rest later," Koloski said.
North Macedonia must change its constitution ahead of membership talks, Bulgaria tells EU
High hopes for this year
But Koloski is not entirely pessimistic. Asked if he sees the stalemate continuing in the near future, he explained that the recent change of government in Bulgaria, with new Prime Minister Kiril Petkov, gives hope to Macedonians.
"Kiril Petkov is a change-maker, and from what I have heard from my Bulgarian friends, they are very optimistic that he wants to tackle a lot of the challenges facing the country," he explained. 
He added that he believes the State Department and other actors, such as France and its President Emmanuelle Macron, are becoming impatient with the situation, particularly in light of more severe issues such as Ukraine and Russia.
Regarding the exchange of words with Bulgarian President Rumen Radev last week, Koloski said Petkov had done well to stand up for his perspective.
"Radev said Petkov's meeting (with the new prime minister of North Macedonia, Dimitar Kovačevski) was premature, and Petkov responded that it was overdue," he said.
Foreign influence
Bulgaria complains, among other things, that Skopje is dragging its feet on the work of a joint commission formed in 2018 to deal with historical issues, and that there is state-incited hatred of Bulgarians in the country. 
Koloski said Macedonians do not hate Bulgarians but are growing tired of Sofia's policy of negating their identity, culture, and globally recognised (including in the EU) language.
He voiced his belief that there is more to Bulgaria's veto than just squabbles over terminology, history, and the constitution. 
"Bulgaria was the first country to recognise Macedonian independence, Bulgaria welcomed thousands of Macedonian refugees from different wars, and now, you have Bulgaria, the number one stumbling block."
"This should be a non-issue, but someone is making it an issue. Then we come to what is really behind this. I don't want to throw this in, but you know, the Russians have an interest in making sure that enlargement doesn't proceed."
Bulgaria, he said, is also losing out in this situation as it misses opportunities for business development in technology, media, infrastructure and more with both North Macedonia and Albania.
He added that it is mind-boggling that Bulgaria is fixated on history instead of on economic and regional development.
Koloski made clear history can and should be dealt with, but we need to look to the future. 
"Yes, we can deal with the history once the chapters are open. I hope Bulgaria will make the right decisions and allow Macedonians and Albania to progress, and then we will talk about everything. Let's open up everything if you want, but give these people optimism that you support their future," he said, adding that, "I believe we need to leave history to the historians and focus on what unites us."
https://exit.al/en/2022/02/09/bulgaria-north-macedonia-must-change-constitution-ahead-of-membership-talks/