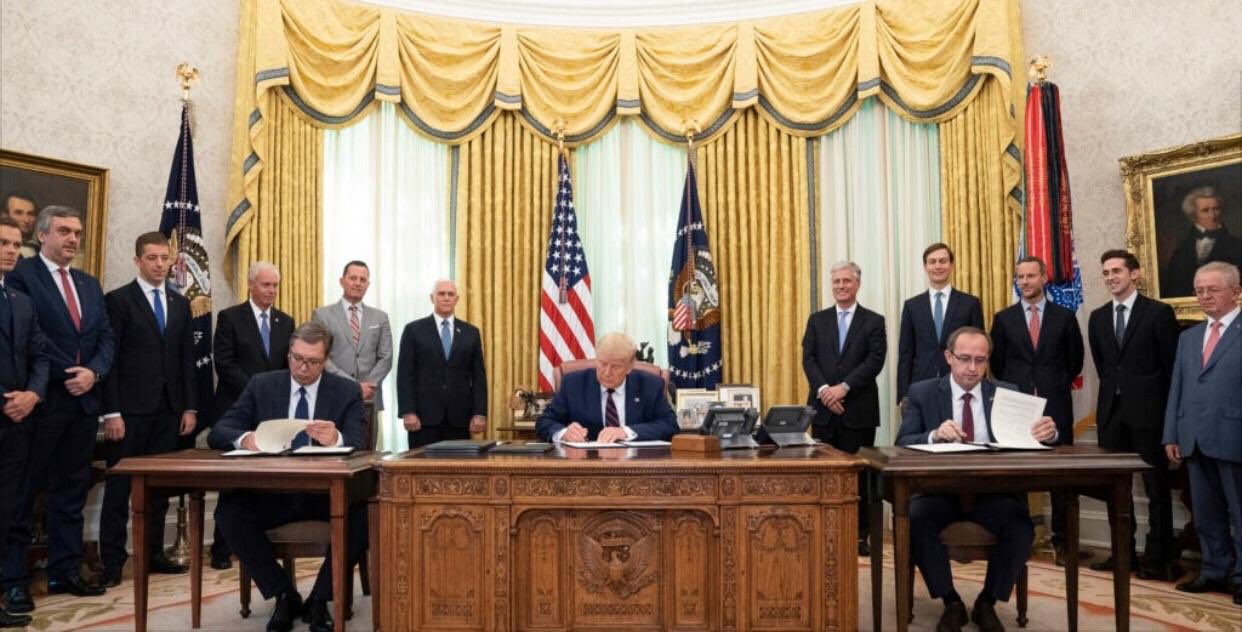 The Ambassador of Israel to Serbia, Yahel Vilan stated that his country recognized Kosovo under pressure from the United State during President Trump's administration.
"Israel's decision to recognize Kosovo was taken under American pressure, and don't forget that it was done as part of the agreements between Serbia and Kosovo and America, not with us, with Israel," Ambassador Vilan told Belgrade-based TV Prva, N1 reported.
He added that he does not see any reason for Israel to revoke the decision as long as both sides stick to their obligations.
Commenting on the ambassador's statement, Serbian Foreign Minister Nikola Selakovic said that Serbia's President Aleksandar Vucic managed to survive the "horrible pressure" from Washington.
"Vucic endured the horrible pressure to which he was exposed, and Israel failed to resist those pressures," he said, adding that "the citizens of Serbia should be proud to have a president who managed to resist the pressures in Washington and preserve Serbia's integrity and our national reputation".
Kosovo and Israel established diplomatic relations in early February, based on separate pledges signed earlier in Washington, in which Kosova and Serbia agreed to normalize economic relations.
The document signed by Kosovo included mutual recognition with Israel and the opening of its embassy in Jerusalem.