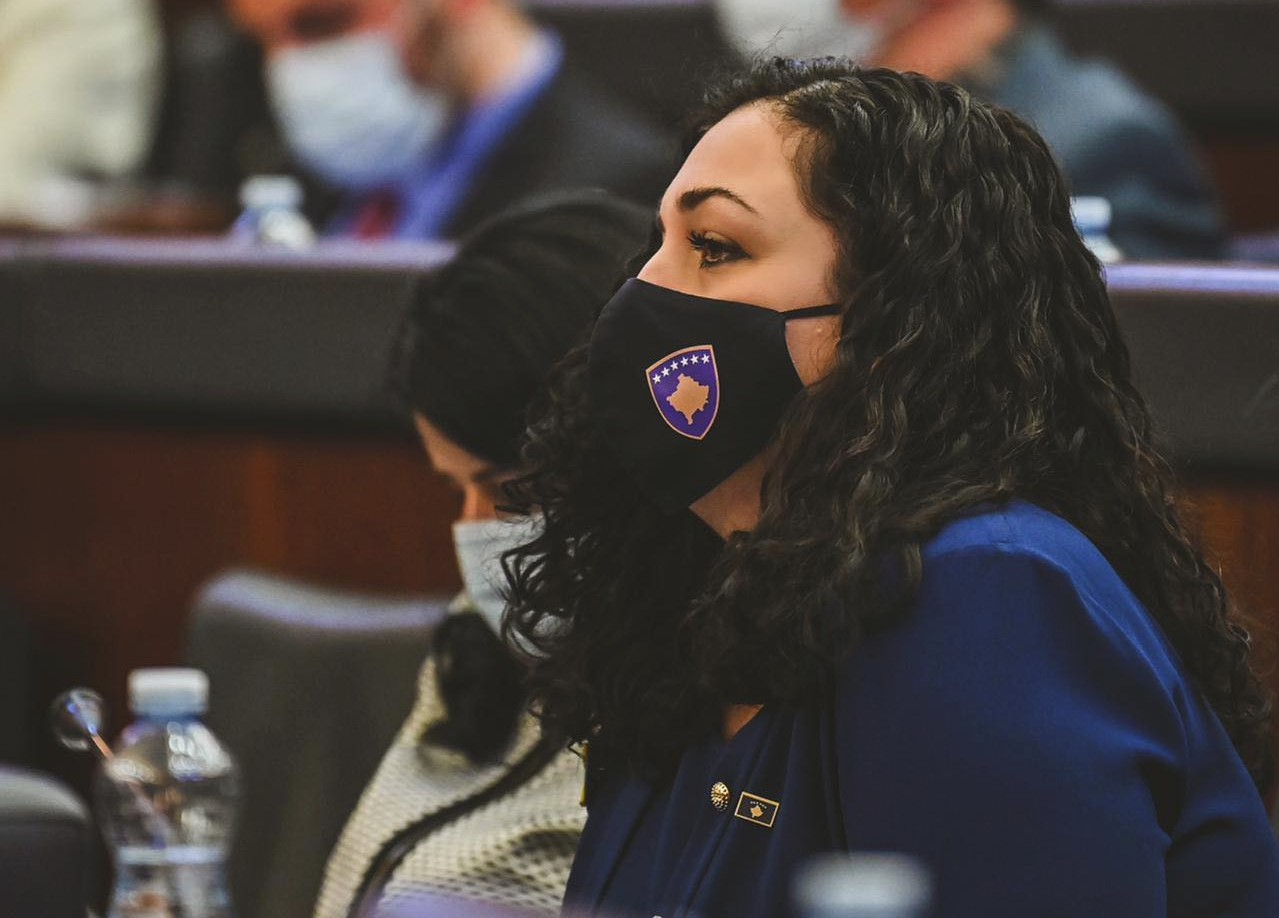 Kosovo President Vjosa Osmani said that the issue of missing persons will be of "extreme importance" during the upcoming Kosovo-Serbia dialogue that will be held between Prime Minister Albin Kurti and Serbian President Aleksander Vučić on June 15.
"We will be doing our utmost to make sure that we contribute to the dialogue where Serbia would open its archives and show the whereabouts of 1,639 beloved to their families," Osmani confirmed.
Talking to Atlantic Council on Monday, Osmani stated that Kosovo is going in "all prepared" for the dialogue, but warned that the process depends on how seriously Serbia is willing to take its own obligations.
"It will also depend on how Serbia truly means when they say "integration in the European Union"… you cannot flirt with Russia politically, military, economically and other areas and at the same time say that you believe in EU values," Osmani argued.
As for Kosovo, Osmani said that the country has always shown itself to be a constructive party in the dialogue.
"We have always extended our hand of cooperation in this process. We have decided to sit at that table despite the fact that Serbia has never asked for forgiveness. We were the good neighbor. Kosovo is never a country [that] destabilizes any other country in the region," Osmani asserted.
The European Union confirmed on Wednesday that Kurti-Vučić meeting will be held on June 15 in Brussels, and will be mediated by the EU top diplomat Josep Borrell and the EU Special Envoy on Belgrade-Pristina dialogue, Miroslav Lajčák.
"Kosovo is going all prepared with the intention of contributing to a final agreement that is centered around mutual recognition, in Kosovo's current borders and based on its declaration of independence and the constitution," Osmani said.
Osmani emphasized that she belongs to a generation of people in and outside politics who "really [see] a potential [for] regional cooperation" in many other areas.
However, she added that it should also be understood that just like anywhere else in the world where countries went through wars and pain and destruction, there is a precondition for peace and "that is justice".
"No one in Kosovo is asking for revenge, we are simply asking for justice," Osmani affirmed.