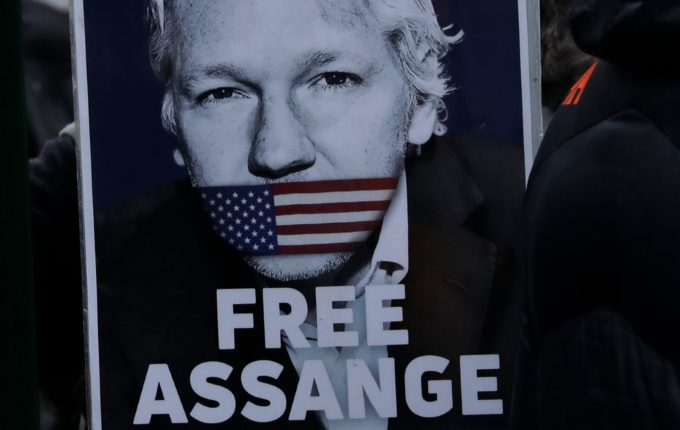 A UK judge has blocked the extradition of journalist, publisher and whistleblower Julian Assange due to concerns over his mental health.
Assange faces 17 counts of violating the centuries-old Espionage Act in the United States.
A judge on Monday ruled against his extradition, marking a major victory against the US authorities who have accused him of conspiring to hack government IT systems and releasing communications in 2010 and 2011. If he was to be found guilty on all charges, he could face 175 years in prison.
Judge Vanessa Baraitser said that although she thought the US authorities had brought the charges in"good faith", she said that there was a risk to his health if he was to face trial in the states. She noted a risk of committing suicide if an extradition order was carried out.
US Prosecutors are expected to appeal the decisions within the 15 days mandated by the court.
In 2010  WikiLeaks published a series of damning leaks that were provided by US Army Intelligence analyst Chelsea Manning. They included the Baghdad airstrike, Afghanistan war logs, Iraq war logs, and Cablegate. Documents and footage published showed American troops shooting civilians and journalists, exposed corruption scandals, and implicated the US government in war crimes.
Then, in the same year, Sweden issued an international arrest warrant for Assange for an alleged sexual assault. Assange denied the charges and said they were a pretext for him to be extradited from Sweden to the US. He surrendered to British Police and was released on bail. He breached his bail and took refuge in the Embassy of Ecuador in London and was granted asylum due to fear of political persecution by the US. He remained in the Embassy for almost seven years. Following a disagreement and possible sabotage by the Ecuadorian authorities, the Metropolitan Police were invited into the Embassy where he was arrested and taken into custody on 11 April 2019.
Since then, the United Nations have claimed he is suffering from psychological torture while in custody. They also noted an "alarming deterioration" in his mental and physical state.
During his internment in a British jail, concerns have been raised about his health, mental state, and the conditions under which he is being kept. Furthermore, Amnesty International said that if he is extradited, he will be at risk of further human rights violations including detention conditions that could amount to torture, prolonged solitary confinement, and other forms of ill-treatment.
"The UK must abide by its obligations under international human rights law, which forbid the transfer of individuals to another country where they would face serious human rights violations," said Nils Muižnieks.