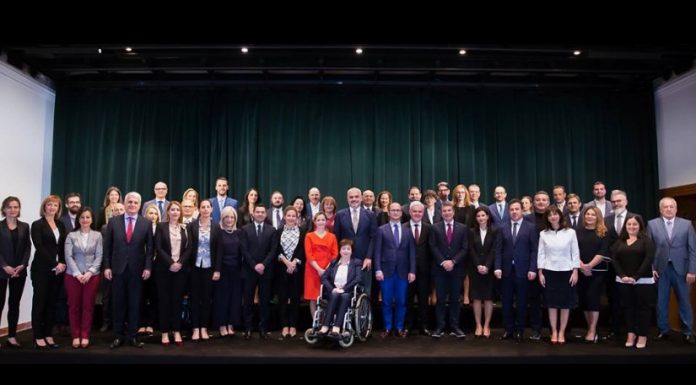 Recently, several news outlets reported that Prime Minister Edi Rama had nominated four Kosovar deputy ministers to improve the relations between the two countries and also to establish himself as "leader" of the Albanians in both countries.
This move followed earlier, lower-profile incorporations of Kosovar citizens into his government such as Shkëlzen Maliqi as Councillor for the Region and Erzen Shkololli's curatorship at COD.
Besa Shahini, an independent public policy analyst who was supposedly nominated by Prime Minister Rama as Deputy Minister of Education, Sports, and Youth on October 7, already claimed to "honored that [her] work so far in the field of education is valued as an asset in the government of the Republic of Albania."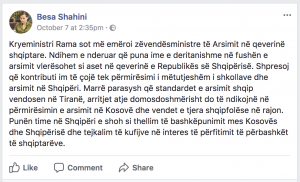 However, the decision of the Council of Ministers on October 9 as published on the website of the Prime Ministry show not a single Kosovor citizen has been officially and legally confirmed as Deputy Minister in any of the new ministries.
The list of nominations approved by the Council of Ministers contains 29 names, instead of the 33 reported by the media.